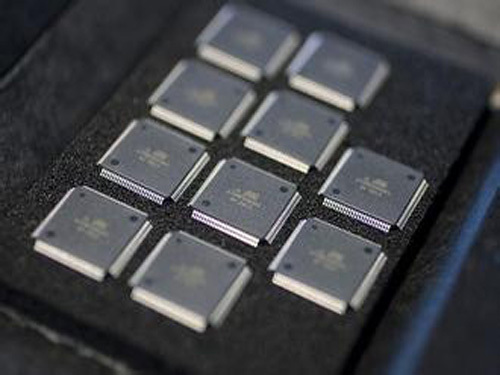 Most of the readers may not have heard of Megachips, a Japanese chip company. Even the local industrialists in Japan have only a few impressions of the company.

At the time when Japanese IDM semiconductor manufacturers experienced a series of futile mergers and poor fab-lite strategies, seven Japanese engineers founded in 1990 and headquartered in Osaka-based fabless factory. Although there is no "rich dad" behind the IC design industry Megachips, it has now become the "secret weapon" of the Japanese semiconductor industry. Market analysts are optimistic that the company has the opportunity to become the next MediaTek.

Megachips is the only Japanese company that has crowded into IC Insights' global top 25 fabless chip makers' revenue rankings. Its global revenue is approximately US$600 million; Akira Takata, president and CEO of the company, recently According to an interview with the EETimes US edition, Megachips' future growth momentum is not limited to the ASIC components in the Japanese domestic market. Instead, it focuses on ASSP components in the global market—especially focusing on Internet of Things (IoT), mobile and wearable device applications. Sensor hub.

Today, as long as it is a cautious IC industry, it will not be a dream to enter the smart phone application processor market that has been dominated by big manufacturers such as Qualcomm, Samsung, and Apple, including several Megachips. The company has locked in the sensor fusion solution market. In order to reduce the workload of the application processor, public smart phone vendors have begun to use independent sensors to fuse chips; if this strategy works, This means that the development direction of Megachips will undergo a major shift, because currently the company's main revenue comes from customized ASICs, not ASSPs.

Megachips has partnerships with several Japanese system makers. Nintendo is one of its key customers. However, the list of other customers is tight-lipped. It is understood that it also includes two Japanese camera makers. This recently attracted Japanese chip maker because of its $200 million acquisition of US MEMS supplier SiTime. What exactly are you supposed to know? Look at the following.

1. Rapid decision-making and action Japanese companies often have indecisiveness, are struggling to try new things, and are reluctant to take risks, but Megachips is different; the company is still operated by founders, with clear and ultra-fast decisions. The enthusiasm for action, independent thinking, and entrepreneurship are well-known, and these traits have long been absent between the senior management of many large IDM plants in Japan. And Magachips's rapid action can be seen by acquiring the "achievements" of several companies over the past 18 months.

2. Gaining growth momentum through acquisitions While the Japanese chip makers in the homes have focused on retreating from certain markets, cutting costs, or contemplating a small picture, Magachips is doing the opposite.

Since April last year, the company quietly conducted a series of acquisitions, including the DisplayPort business of Kawasaki Microelectronics and STMicroelectronics, and invested in a fabless regulator/power management IC. The supplier Vidatronics obtained the company's technology.

In addition, the Taiwan subsidiary of Megachips acquired a majority stake in Modiotek, a Taiwanese IC design company.

The latest acquisition was SiTime, which was announced in October. Takata said that the acquisition represents the completion of the Megachips transformation vision. In addition to a series of acquisitions, Takata is gradually pushing the company to a new development path: "When I was the CEO of Megachips three years ago, I had 275 employees and only a quarter of my revenue came from overseas; now our staff is At that time, tripled sales also doubled, and more than 40% of revenues came from markets outside Japan."

Although it is still difficult to judge whether Megachips' aggressive acquisition is worth it, the company's focus on moving from customized ASICs to ASSPs is necessary because Japanese system makers are expected to become even smaller and smaller. In contrast, there are more and more system manufacturers in other parts of Asia. Some people are worried that the growth of Megachips depends on Japanese customers who prefer to cooperate with Japanese chip makers and may not be able to immediately prepare for the planning of the global market.

Some people think that the company's recent investment direction is too scattered, and some acquisitions appear to be speculative, and it is difficult to see the common ground between them. However, Takata has refuted these queries, stating that each acquisition and investment case will play a key role in the global market strategy of Megachips, and will also provide competitive advantages for the company's new technologies and products.

3. Complete turnkey services are acquired by Kawasaki Microelectronics. Megachips is now a full-service wafer supplier; an anonymous Japanese industrialist stated that Megachips specializing in imaging and telecommunication technology is "the first Japanese How to provide "batch makers" for large system vendors."

His impression is that only companies like MediaTek know how to seize the system factory customers with wafer-integrated software and application solutions, and Megachips can also provide customers with similar support, work closely with system vendors, and show the company's system knowledge. For wafer design.

Megachips prides itself on not being "waiting for a business-to-door design team," and Takada explained that the company is designing ASICs "with customers" rather than the wafer division of Japanese semiconductor companies. It only accepts unilateral instructions from the system department.

Originally, Megachips focused on the previous process of ASIC design. The strength was to design and develop algorithms and architectures on the system's chips. Through the acquisition of Kawasaki Microelectronics, Megachip has now acquired the ability to arrange wafer back-end processes for customers. Some of them are commissioned by NEC or Renesas, including process node selection, wafer foundry, sealing and inspection plant arrangements, and product acceptance.

4. Mastering DisplayPort Technology While acquiring DisplayPort business from ST, Takata emphasizes that Megachips is not a newcomer in the display chip field - the company has a 60% market share in the large-scale display panel timing controller market in Taiwan and China; In the display business, Megachips stated that the timing controllers used in this field have been integrated with system driver chips.

Takata believes that as DisplayPort (including embedded solutions) enters systems such as smart phones, set-top boxes and TVs, it will become the growth engine for Megachips in the future. Those devices will not have HDMI connections.

Because industry organization VESA has put DisplayPort into the latest USB Type-C connector, Takata expects the interface to be installed in computers, tablet devices, smart phones, monitors, charging docks, etc. Through the acquisition, Megachips also obtained the talents of the original DisplayPort division of ST and the board seat of VESA, which is also very important for the development of the market.

5. One of the growth strategies of China's market strategy Megachips is to lock in the Chinese market. The stake in Taiwan's subsidiary companies, Jinghong Technology, is an important step.

We recruited a team of 100 people, mostly engineers and chip designers who understand software and algorithms. They also play the role of field application engineers." Takada said: "When we want to work with Chinese customers like Xiaomi, Lenovo ( Lenovo, Foxconn, we need to be able to contact and provide support to the local team in the local Chinese market. "

6. Acquisition of SiTime Takata's latest acquisition of SiTimes by Megachips is seen as the key to the company's entry into the IoT market; recently, Megachips began to engage in the development of sensor hubs and sub-GHz wireless technologies.

SiTimes' MEMS sequential element product line can be matched with Megachips' new product line for wearable/hand-held devices: "MEMS components have features such as miniaturization, low power consumption, and shock resistance, and can be achieved in a vacuum package. With grade requirements; for smartwatches or wearable device applications, MEMS will be the only choice for sequential components."

7. Megachips, a supplier of sensor fusion solutions, recently announced the completion of the development of Frizz, a sensor-based central processor chip. The new product claims to be able to share sensor data processing tasks for the main application processor and consume less power than using micro-controls. Device chip solution; Frizz's custom Tensilica (now Cadence) 32-bit DSP integrates three-wire VLIW and floating-point four-wire SIMD, ideal for matrix operations (mandatory for pedestrian dead reckoning and other applications) Architecture. The chip is said to have developed samples more than a year ago and is working with China's smart phone makers, telecoms companies and graphic vendors to develop new applications.

Through the vertical integration of the definition of product Megachips has always been a low-key, not grab the front of ASIC customers, and work closely with the customer's design team; but now its strategy will have a significant change. While continuing to maintain its system knowledge expertise, Megachips expects to provide "turnkey" solutions for new customers through a vertically integrated perspective - from wafers to systems, applications and services. This strategy is somewhat similar to MediaTek's style, and MediaTek is relying on this strategy to succeed in the Chinese market.

Takada also specially introduced that the next time he visits Megachips headquarters, he also welcomes the tatami tatami reception room (pictured above): "As long as the kotatsu inside is removed, our guests can stay here for one night!"
This new 0 cycle iPhone 6 Plus battery with TI IC to replace your faulty,defective,cracked,blister,leaking, jump percent battery ,only fits for iPhone 6 Plus not for other models. New iPhone 6 Plus Battery Replacement cycle life time about 500 times, after 300 times still can keep 80% capacity. We are preofessional supply for IPhone Battery with 0 Cycle. We offer 12 months warranty,every piece of battery have passed CE,RoHS,MSDS and UN38.3 certification.
IPhone 6 Plus Battery With TI IC
Nominal voltage: 3.82V
Limited charge voltage: 4.35V
Capacity:2915mAh (11.1whr)
Cell size: 33x48x119mm
IPhone 6 Plus Battery With TI IC
iPhone 6 Plus Replacement Battery,iPhone 6 Plus Li-ion Battery,iPhone 6 Plus battery with TI IC,iPhone 6 Plus Li-ion Battery with TI,iPhone 6 Plus Battery
Shenzhen Aokal Technology Co., Ltd. , https://www.aokal.com