[Text|
High-tech
LED reporter Yue Mengdi]
LED lighting market maturity is getting higher and higher, high-power LED lighting modules used in street lighting, commercial lighting, public lighting and other fields have also become hot.
It is understood that currently, in the field of high-power LED lighting module products, due to the different LED luminous efficiency technologies, only about 15~25% of the input electrical energy will be converted into light energy, and the remaining 75~85% will be converted into thermal energy. The conversion efficiency is not high. In addition, considering the lighting requirements of different environments, a good light source module needs to be considered together in heat dissipation and optical design.
Technical research on LED modules has become a hot spot in outdoor lighting research and development.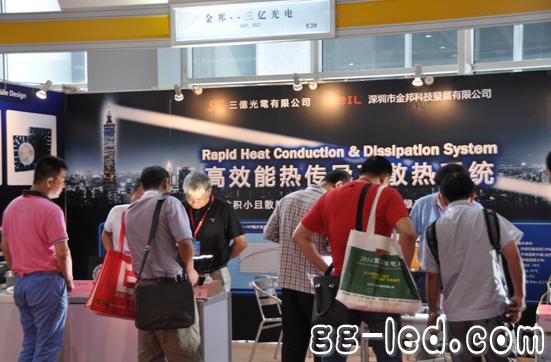 300 million photoelectric in 2014 high-tech LED exhibition
At the 2014 Hi-Tech LED Lighting Exhibition held on September 26-28, Taiwan Sanyi Optoelectronics Co., Ltd. (hereinafter referred to as "300 million photoelectric") exhibited two major themes of the company's high-power LED thermal modules and LED optical components. The product.
Founded in 2011, Sanyi Optoelectronics has a number of core technologies in the field of heat dissipation and optics. Currently, it focuses on the research, development and sales of high-power LED lighting modules and optical components. Among them, in the development of high-power LED lighting module products, in addition to the integration of optical, heat-dissipating and circuit design, and the rich design experience of 300 million photoelectric in the mold field, the product quality is stable and the cost performance is extremely high.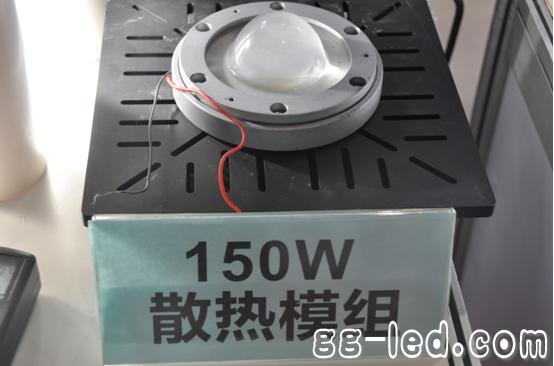 "The module design of 300 million photoelectrics takes into account the overall rapid heat dissipation requirement of high-power LEDs placed on the heat-conducting pedestal, and with reasonable optical design, and solves the problems of heat dissipation and optical design." Liu Ping, assistant general manager of optoelectronics, told reporters.
According to reports, the high-power cooling module exhibited by Sanyi Optoelectronics has the advantage of rapid conduction and heat dissipation. Under the same power, the volume of the other heat-dissipating modules is reduced by half, and the weight can be reduced by more than 60%. "In the later transportation process, it can be lighter and save costs." Professor Chen Kunbin from Sanyi Optoelectronics told reporters.
At present, 300 million photoelectric high-power LED lighting modules can be applied to industrial and commercial areas, including explosion-proof lamps, patio lights, floodlights, etc., to provide customers with a full range of high-power lighting solutions.

Aluminium Mudguard,Aluminum Metal,Telescopic Aluminium Tubing,Seamless Aluminum Tubing
KAM KIU ALUMINIUM GROUP , https://www.kamkiualuminium.com