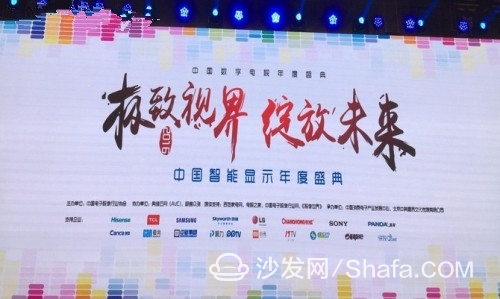 On June 15, 2016, the "2016 China Digital TV Annual Ceremony and China Smart Display Annual Ceremony" sponsored by China Electronic Video Industry Association was held in Beijing.
This festival takes the theme of "extreme vision will blossom into the future" and closely follow the hot trends of the industry, summarizes and analyzes the development trend of smart display products, and commends outstanding companies, brands, products and applications. The Ministry of Industry and Information Technology, etc. Leaders of the competent authorities, leaders of the China Electronics and Video Industry Association, and executives of upstream and downstream companies in the industrial chain of Sony, Samsung, LG, Panda, Hisense, TCL, Skyworth, and Changhong attended the meeting.
Panda 65吋 The new 4K Ultra HD Smart TV LE65N18S-UD won praise from the judges for its stylish appearance, powerful hardware configuration, rich and colorful smart content, and a stunning living room viewing experience. Excellent Smart TV Product Award."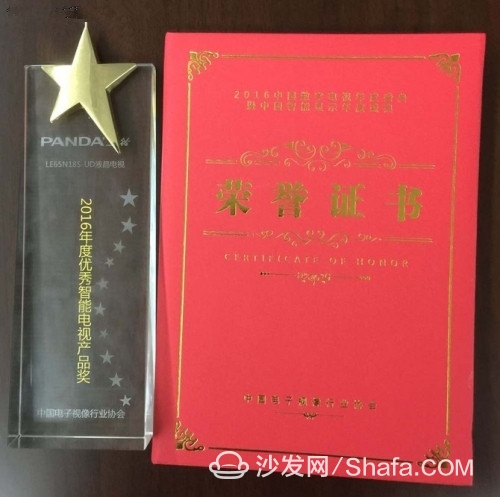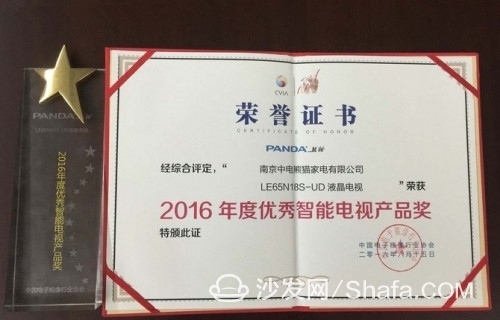 LE65N18S-UD adopts a 10-core true 64-bit intelligent Kung Fu core 5.1 jointly developed by Panda and Huawei Hass, which can achieve 4K@60Hz ultra-clear playback, high-speed motion pictures without smearing, and 65-inch 4K ultra-high-definition giant screen adopts A. The screen is four times the full HD pixel quantity. It can be called as the European Cup living room watching artifact in 2016. It is also compatible with dual decoding, and a variety of 4K ultra high definition videos are eaten. It is equipped with the latest Android 5.1 system, and it matches the most popular smart nowadays. TV applications and games.
Not only that, the Panda 65吋 LE65N18S-UD TV also provides a rich variety of content resources and fun interactive experience, Panda TV and the Internet licensee of the cooperation of Livzon TV, a subsidiary of the Central Guanghe Galaxy, to create Panda Cool Cinema 2.0, the number of fresh sources; Cooperated with well-known video game manufacturers, such as Love Games and Yunzhi Interactive, to launch Panda Games 2.0, use smart phones and 65-inch wireless Internet to perform somatosensory games, and the whole family entertained and fitness together; and launched with popular K song platform manufacturer Tianqi K songs. Panda King of K songs can realize smart K songs on 65-inch TVs, and share it with friends in WeChat.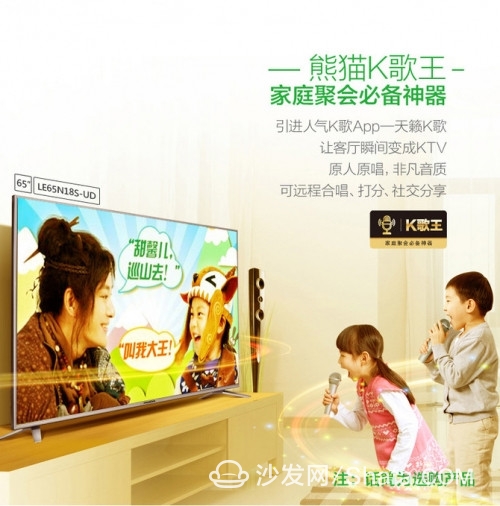 For a long time, Panda TV is committed to providing consumers with the ultimate in picture quality and colorful viewing entertainment experience. Through the industrial chain integration, IGZO (metal oxide) picture quality technology and high-performance intelligent kung fu chips with world-leading technology panels make the TV picture clearer and smoother and more playable. Panda LE65N18S-UD with a simple style, rich applications, human-computer interaction and other simple features, just listed on the market quickly won, favored by consumers.
The Digital Festival is hailed as the "Oscar" of China's color TV industry. It has played an important role in setting industry standards, promoting excellent brands, and encouraging independent innovation. It is believed that under the guidance of the leaders of the competent authorities, under the premise of more and more rational consumption of consumers, China's smart display industry and enterprises will be more clear in the future direction, and healthy and orderly rapid development!
Our company offers rubber, and specialty seal and o-ring for molding electronic and electrical Connectors, both circular and rectangular types. We have in house capabilities and quick turn around.
Cable Grommets with various Grommet Shapes, Rib Styles, Slot Shapes, Inner Flanges, and Colors - To have access to our 3D Cable Grommet Design Tool
Silicone Rubber Products,Cable Silicone O-Ring,Rubber Seal,Custom Silicone Seal,Waterproofing O-Ring,Tpe Grommet
ETOP WIREHARNESS LIMITED , http://www.oemwireharness.com