In the past 2013, "Internet of Vehicles" is undoubtedly one of the hottest words in the automotive industry, and this heat is still heating up with the arrival of 2014.
A few days ago, Google announced in its official blog that it will form an "Open Auto Alliance" with Audi, GM, Honda, Hyundai and graphics card company Nvidia to "accelerate" the innovation of the automotive industry. Previously, Apple also announced that starting in 2014, some automakers will begin to add "iOS in the Car" to the car, including BMW, Mercedes-Benz, GM, Honda and other auto companies.
This seemingly Google-sponsored challenge to Apple actually hides IT's ambition to overturn the biggest mobile terminal, the automotive industry.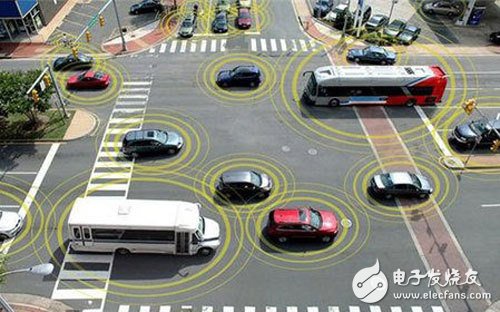 Hard to break ice
"Now this market is just the tip of the iceberg." An industry insider seems to be careless, but it depicts the great value that the future car networking may bring. A domestic survey agency predicts that China's annual automobile production plan will reach 25 million in 2015, and the penetration rate of vehicle networking applications and services may approach the critical point of 10%. The market size is expected to exceed 150 billion yuan. Data approved by both Google and Tesla show that there will be 6.6 billion connected objects worldwide by 2015, of which 62 million are expected to be the third largest Internet object.
Due to such attractive industry prospects, car manufacturers and related auto parts suppliers with a wide range of car networking are everywhere, and Internet and communication companies are launching attacks.
However, after all, the corner is "iceberg", and the car networking industry will face an "ice-breaking trip." In 2010, it was called "the first year of the Internet of Vehicles". Although it has been expanding rapidly in the past few years, there are very few profitable companies in the Internet of Tens, because of the new cars that have been sold in China and have the Internet of Vehicles function. The total activation rate is less than 30%.
"We have once discussed the concept of 'vehicle networking'. Internally, the 'vehicle networking' that auto companies do is just a 'oil-water mixture' that simply combines network technology with cars. Oil is oil, water or water. This simple change is not thorough and comprehensive, nor is it an essential change." Li Bo, a senior manager of an Internet company with 10 years of experience in the IT industry, told reporters. In his view, traditional car companies pay more attention to user experience and user benefits.
The reporter learned that there is currently no one-million-scale car network service provider in China, and the product user experience, user frequency and user willingness to pay are very low. "There are 22 domestic auto companies that have developed and equipped in-vehicle systems, but most of them are in a state of 'satisfaction.' The whole industry is still in a turbulent period of chaos," an industry insider said. "The most important task for local car companies is to improve the quality of the car itself. Only when the quality of the car matches these high-tech means can it be recognized by more people." Zhang Zhiyong, a car commentator.
It is in this state of disorder, lag, and irregularity that the Internet of Vehicles gives IT opportunities. "Developed for more than 100 years, the automotive industry is still developing along the road of optimization and improvement. On the basis of one engine, four wheels and one steering wheel, how to make it more comfortable, more environmentally friendly and higher performance, and Google's driverless car. Already on the road. The Internet industry has issued a strong intrusion signal to the traditional automobile industry." Li Bo said bluntly.

Our company is specialized in supplying Copper Tube which is most often used for supply of hot and cold tap water, and as refrigerant line in HVAC systems. Our copper tube has a feature of clean surface,bright finish,even structure,high precision size,welding easily, good shaping.The executive standard of the pancake coil is GB/T17791-2007,ASTMB280,JIS H3300.The executive standard of Straight Copper Pipe is GB/T 17791-2007,ASTM B280,JIS H3300,ASTMB88.We also could supply inner-grooved tube and insulated copper tube. Our parts have been exported to over 50 countries all over the world.
Copper Tube
Air Conditioner Copper Pipe,Refrigeration Copper Pipe,Refrigerant Copper Pipe,Straight Copper Pipe
ZHEJIANG ICE LOONG ENVIRONMENTAL SCI-TECH CO.,LTD. , https://www.ice-loong.com