On March 27th, the Boao Forum for Asia held the "Smart Healthcare and Wearable Devices" forum this afternoon. The forum was hosted by Young SOHN, President and Chief Strategy Officer of Samsung Electronics. Qualcome President Derek ABERLE, former Director of the US Cyber ​​Security Center Rod BECKSTROM, University of California San Francisco President Sam HAWGOOD, and Huada Gene CEO Wang Jun attended the forum. Sharing the development status of the smart medical field, facing problems and trends in the next five years. Netease Technology has organized the dialogue record.
Smart medical care must first solve the cost problem
The first question asked by Samsung's president is: What are the challenges we need to overcome in terms of life sciences and IT integration? Qualcomm president replied that the life sciences industry has a variety of challenges, and the cost that is addressed as a whole industry. That is the cost of providing smart medical care. Only by reducing costs can smart devices be better applied to the medical field. To solve this problem, it is to transfer costs. For example, although smart medical care increases the cost of the machine, the patient can receive medical treatment at home, which reduces the cost in the hospital and the cost of manpower. When we focus on cost, we should not only pay attention to the cost of a device, but focus on whether the overall cost has declined.
ARM CEO Sam HAWGOOD said that the wearable medical devices in the past decade are actually a major reason for the advancement of technology, as well as a higher degree of connectivity. With high-definition cameras and cameras, the data in the home is far away. End transfer. How to get medical support and medical information, how to make people in the most remote areas do not need to go to the hospital remotely, as a whole can reduce costs.
Liu Jiren, chairman of Neusoft Group, pointed out that at present we have no way to have all the medical resources fairly. Many good doctors are in big cities and big hospitals. For example, in sub-level cities and rural areas, people have no way to get good. Medical resources. If you look at the situation in China, for example, only 5% to 10% of the population can get high-quality doctor services. What can IT do for this kind of payment? If doctors can share data with distant family doctors, if you can integrate the data, you can save a lot of resources, because the data is isolated from each other is a waste of money.
Intelligent equipment to ensure accuracy
Sam HAWGOOD, president of the University of California, San Francisco, said that if you go directly to the direct medical field rather than the consumer field, there are two aspects that are critical. One of the parts must ensure accuracy, and most of the equipment is not well confirmed. For example, blood pressure, heartbeat, and how many steps you take can get data. It is also difficult to say that this is very accurate. The second point, what we need is the need for a better corresponding real medical application, the application of results, these can make patients better use it, and let them listen to this information. For example, being able to buy more insurance can give people some incentives to make people use the device more. But before we must make sure that they can bring very effective medical results.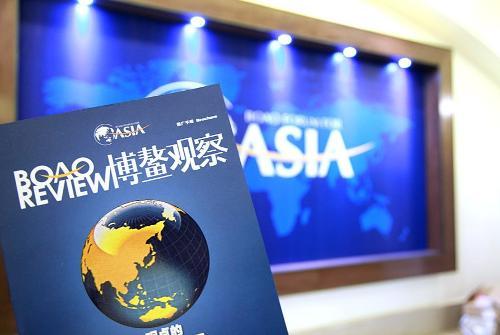 How to treat data security and ethics
For data security issues, Qualcomm president said that in the era of big data, whether it is ID, or fingerprint recognition, etc., it must be very safe and very powerful. But the ARM CEO said that security is more of a sociological issue than a technical one. Just like the problem of cross-country data, every country and every region has different preferences and different policies for data security and data privacy. The CEO of Withings said that in many countries there are such policies, which are related to the sharing and transmission of data. There are also two different security points, and whether there is a relevant policy for sharing data between different medical staff. Each country is different, and some countries have very clear and simple policies. For example, can different medical workers access the data of the same patient? Sometimes personal personal health monitoring, personal monitoring data you get and a nurse's health monitoring data are likely to be different, because the monitoring techniques used are different. There are thousands of methods of measurement and measurement, and weighted synthesis based on different measurements and measurements to provide different results for one person and different endpoints to monitor for one person.
The president of Samsung said that we are indeed in this era of structure and construction. Some problems may not be technical problems, some problems are not policy issues, and more are ethical and moral issues. For example, the use of genetically related data, and on the basis of changes in genetic information, this design ethics. Huada Gene Wang Jun believes that the control of diseases through genetic editing does not involve ethical issues. But designing things like IQ, intelligence-related, or making your child look more beautiful is more sensitive. Even in the future, we can customize the baby.
For example, like smart glasses, do you think people will wear smart glasses every day? Or is it that in some mechanical work, or in terms of surgical procedures, will these smart glasses have a dedicated and narrowly focused application? The CEO of Withings believes that this issue depends on whether people are willing to share. The boundaries people are willing to share in 2015 are still narrow. You may be gangstered when you wear Google glasses to enter the bar, but maybe by 2025, people will be more willing to share. .
Which part will have a greater impact on life in 2020
The guests at the meeting agreed that from the perspective of the entire industry, smart medical and wearable devices are still in the early stage, not only the products need to be improved, but also a large amount of data collection. However, in the process, it is important to combine wearable devices with the services provided so that the industry can continue to grow.
Regarding the development after five years, Wang Jun said that there will be an artificial intelligence system that can handle all the data. "In 2020, I felt that at least tens of thousands of people's genomes were well sequenced and there was a lot of data to be collected. I think that genetic sequencing is free at the time, because the value of the data itself is very large. I think there are data on the medical aspects and the human genome that will bring us a lot of different data-based business models."
Sam HAWGOOD said that after five years, we hope to integrate the data and put it on the corresponding equipment, which will enable us to decide, for example, the impact of life or social factors. There are also clinical data integration, we now know that there are many data sets how to integrate, there are many challenges, which can better help individuals, individuals, and there are many medical aspects in this regard. Advantage. Some projects from the downstream side of the genome will begin, as well as some relationships between genes and proteins. There is another point, that is, there are implantable technologies in the next five years, and we will see the corresponding equipment. For example, there are some implants in the nervous system. They can treat diseases like Parkinson's disease and Alzheimer's disease by implanting the nervous system.
According to Rod BECKSTROM, the five-year-old is not short or short, and the measurability and measurability of these smart medical devices will be further improved and the convenience will be improved.
C7/C9 Light Bulb LED Filament COB technology provides amazing illumination. The LED filament bulb tough polystyrene construction provides super bright and shatterproof.Liven up your light display for the holidays with these luxury bulbs! Install these Bulbs into screw base fixtures directly. Unlike fluorescent bulbs, these bulbs are free of UV and mercury.

C7/C9 Light Bulb
Pink Led Bulb,Colored Light Bulb,E12 Replacement Bulb,Purple Light Bulb
DONGGUAN JIANXING LIGHTING ELECTRIC APPLIANCES CO., LTD , https://www.rslightstring.com