In 2014, we witnessed the popularity of many smart gadgets, and smart devices including 3D printers and smart thermostats also entered the list of people's gifts for the first time.
James Bellini, a futurist from London, said that this is a trend and a signal that these technologies will accelerate in 2015. "In the future, our home will be filled with high-tech equipment and smart appliances. "
Bellini made the remarks at a press conference attended by British power company SSE (formerly Scottish and Southern Energy). The report, "The Family of the Future," pointed out that in 2015, the most wanted product might be a 3D printer; followed by a humanoid robot, followed by a smart device that can be connected to a mobile phone, mainly including a thermostat, and security. System and solar chargers.
3D printing food is getting better
The report pointed out that 3D printing is setting off a wave. Now, 3D printing technology can not only print robots, but also print teeth and even food.
In July last year, Albert Mannillo, a doctoral student in aerospace engineering at the University of Florida, used 3D printing technology. It took only 7 weeks to make a 3D for a 6-year-old single-armed boy Alex. Print the arm for less than $350. By activating the arm through the biceps muscles, Alex finally got his wish to embrace the mother—this is the first time in his life that he can embrace his mother with his arms. Coincidentally, three months later, two American scientists used a 3D printer to give the little girl Emma ingeniously (from birth, she couldn't move her body and joints, and even she couldn't do anything with her own food and hugs). A pair of mechanical arms. With the help of the robotic arm, Emma can pick up the toy by hand, eat it by herself, and hug her with her mother.
Scientists said: "The future of 3D printing is to print active tissue directly for the human body. In layman's terms, it prints the ear, nose, skin, teeth, and prints what is missing. However, this technology is still in the research stage and enters the experimental verification. It will take several years."
Nowadays, 3D printing devices have begun to retail, and many mobile applications have emerged, enabling users to create and purchase toys and dolls printed by 3D printing technology. The cost of 3D printers is also rapidly decreasing, with the cheapest being less than $777 and versatile.
Bellini said: "3D printing technology is seen by many as the biggest economic innovation since Henry Ford introduced the production line at the beginning of the 20th century. NASA has begun to use 3D printing technology to make rocket parts; I am also developing technology and hope to use 3D printing technology to manufacture aircraft cabins for the manned Mars mission after 2030."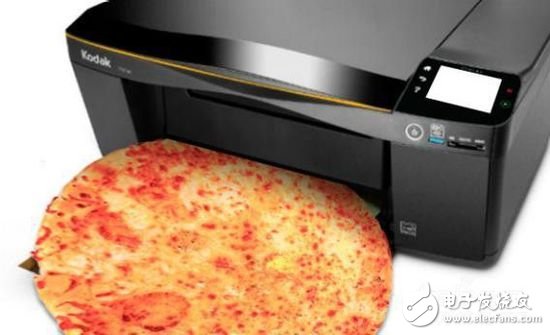 According to media reports, the System Materials Research Corporation (SMRC), based in Texas, USA, has received a $15,000 grant from NASA to develop a 3D printer to create a "nutrition for the astronauts". tasty food. According to the company's plan, through digital recipes, 3D printers can mix powders to create foods that are identical in structure and texture to the real thing. Even the fragrance can be used. At that time, the astronauts may just click on the 3D printer button to enjoy the main Dish or dessert.
A NASA spokesperson said that the current space food is not nutritious and the shelf life is much lower than the five years required for a trip to Mars. At present, astronauts eat military food, which has poor taste and over-processing. It is not only undernourished, but also has few choices. Printing food with 3D printing technology can also be used to help the earth in addition to space travel. Hungry people.

Custom LFP Battery Pack Advantages Compared to other battery options, custom lithium iron phosphate battery packs provide superior thermal and chemical stability. This allows for improved safety characteristics over lithium-ion batteries that utilize less-safe cathode materials.
Hot-swappable Internal LFP Battery Pack Average Nominal Voltage: 25.6 VDC Nominal Energy: 266 Wh providing 12 minutes run time for 1kW load Weight: 8 lbs; 43% improvement over lead acid battery packs Recommended Charge: Up to 8 A Discharge Peak Rate: 80 A Operating Temperature: -20 °C to 60 °C Storage Temperature: -40 °C to 70 °C

For a safe and reliable power solution, GLIDA Lithium Ion packs are solid choice for your application needs.
With extensive Quality Control certifications and procedures, GLIDA gives it's customer the confidence in every product offering.

12V Lfp Battery,Lfp Battery Pack 48V,Lfp For Li-Ion Battery,Lfp Lithium Ion Battery Pack
Shenzhen Glida Electronics Co., Ltd. , https://www.szglida.com