Title: Tender Notice for Purchasing Solar Street Lights and Induction Lamps Tender No.: NCZFCG2009-A007 Announcement Date: March 12, 2009 Deadline: March 31, 2009 Tendering Agency: Nanchang Street Light Management Office Province: Jiangxi Province - Nanchang City Content: Our center is entrusted by Nanchang City Street Light Management Office to open tenders for solar street lamps and induction lamps, and qualified bidders with production and supply capabilities are welcome to participate in the bidding.
1. Tender No.: NCZFCG2009-A007
2. Bidding content: A bidding section: 100 sets of solar street lights
B section: 100 pieces of induction lamp
(The above two tenders are ultimately determined according to the contract).
For specific specifications and technical requirements, please refer to "List of Goods Requirements and Technical Requirements". The technical and quality standards of the equipment are in accordance with international standards and national current standards (national standards, ministries or industry standards).
Each bidder can only vote for one of the bids.
3. The basic qualifications that bidders should have:
l Manufacturers with a registered capital of more than 5 million yuan (including 5 million yuan), suppliers with a registered capital of more than 1 million yuan (including 1 million yuan), with corresponding qualifications and performance capabilities, domestic manufacturers or suppliers with good financial status (Provide a copy of the business license, tax registration certificate, and copy of the organization code certificate and affix the official seal);
l The foreign bidder must have an after-sales service organization in Nanchang, and a special person is responsible for providing support and services to the project;
l The bidder is a supplier who must have a valid authorization from the manufacturer of the bidding brand;
l Each brand is only allowed to authorize one bidder to participate in the bidding, otherwise the brand product will be rejected for review.
4. Time for purchasing bidding documents: March 11, 2009 - March 27, 2009, 9:30-11:30 am, 1:30-4:30 pm (Beijing time, excluding holidays), bidding for each set Price: 200 yuan, not refundable after sale.
5. Place of bidding: Nanchang Municipal Government Procurement Center
6. Deadline for bid submission and opening time: At 9:30 am (Beijing time) on March 31, 2009, overdue or non-compliant bid documents will not be accepted.
7. Submit the bidding documents and place of bid opening: the fifth opening room on the fourth floor of the Nanchang Public Resource Trading Center of Jiangxi Province
8. To purchase the tender, please submit the following account:
Account opening unit: Nanchang Municipal Finance Bureau (Nanchang Municipal Government Procurement Center)
Bank of deposit: Nanchang Bank Workers Branch
account number
9. Paying the deposit account: Nanchang City Tendering and Bidding Market Management Committee Office
Bank of deposit: Nanchang Bank Workers Branch
Account Company Name: Jiangxi Nanchang Public Resource Trading Center Contact: Zhou Xin Tel: 0791-3883488 E-mail: Fax: Postal Code: Address: No. 1318, Fenghe Middle Avenue, Honggutan, Nanchang

Philizon focus on Innovative,High efficiency & Intelligent control Freshwater Aquarium Lighting for aquarium,Fish tank, Home Fisheries,Aquaculture, etc.
Key Features
1.The lifespan is over 50000 hours,low maintenance costs.
2.Energy conservation,saving over 80% energy than the traditional HPS.
3.High light efficiency,90% of the light will be absorbed by the aquatic plants,while just 8%-10% to the HPS.
4.Build-in cooling system,could solve the heat dissipation excellently.
5.Built-in power supply, CE approved, No setup required, just simpler and safer plugs directly into AC85V-264V, no reflector & ballast needed.
2 Manual dimmers for White, Blue change the intensity of lighting
Simulates the sunset and sunrise
55pcs 3w leds offer lighting to tank effectively
Adjustable kits, detachable cords
Our Freshwater Aquarium Lighting is popular in led market,cause its elegant outlook and its high quality and competitive price.

Item Display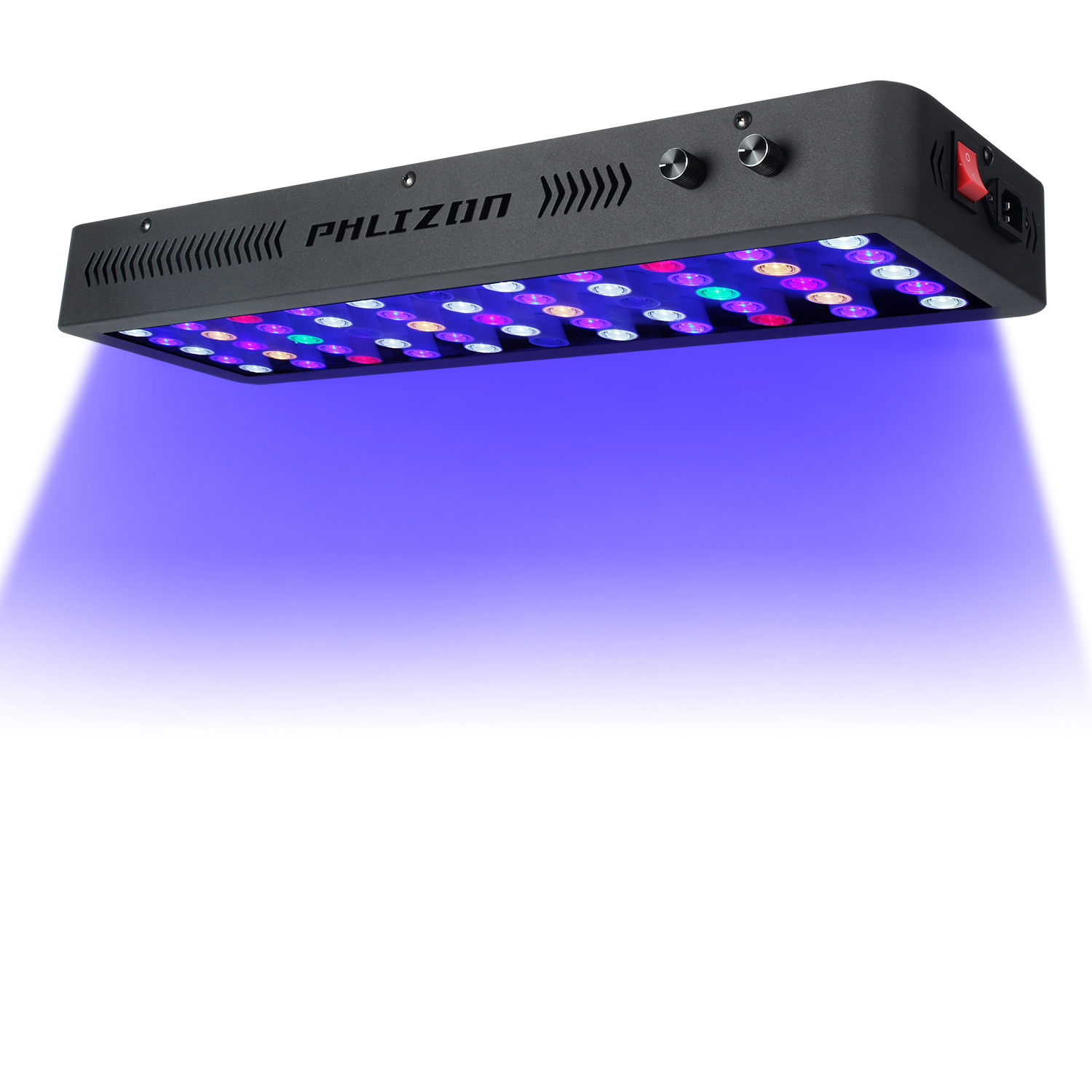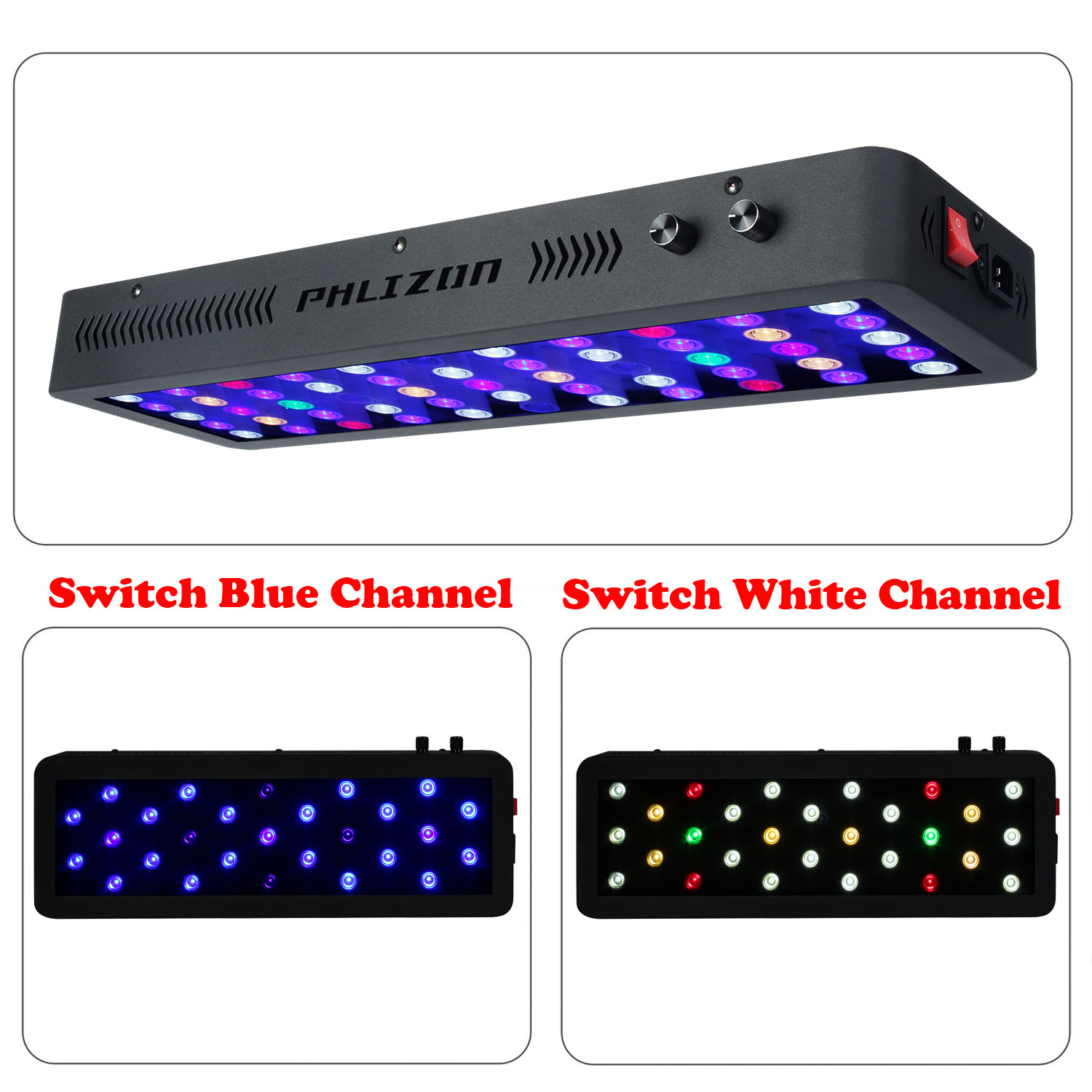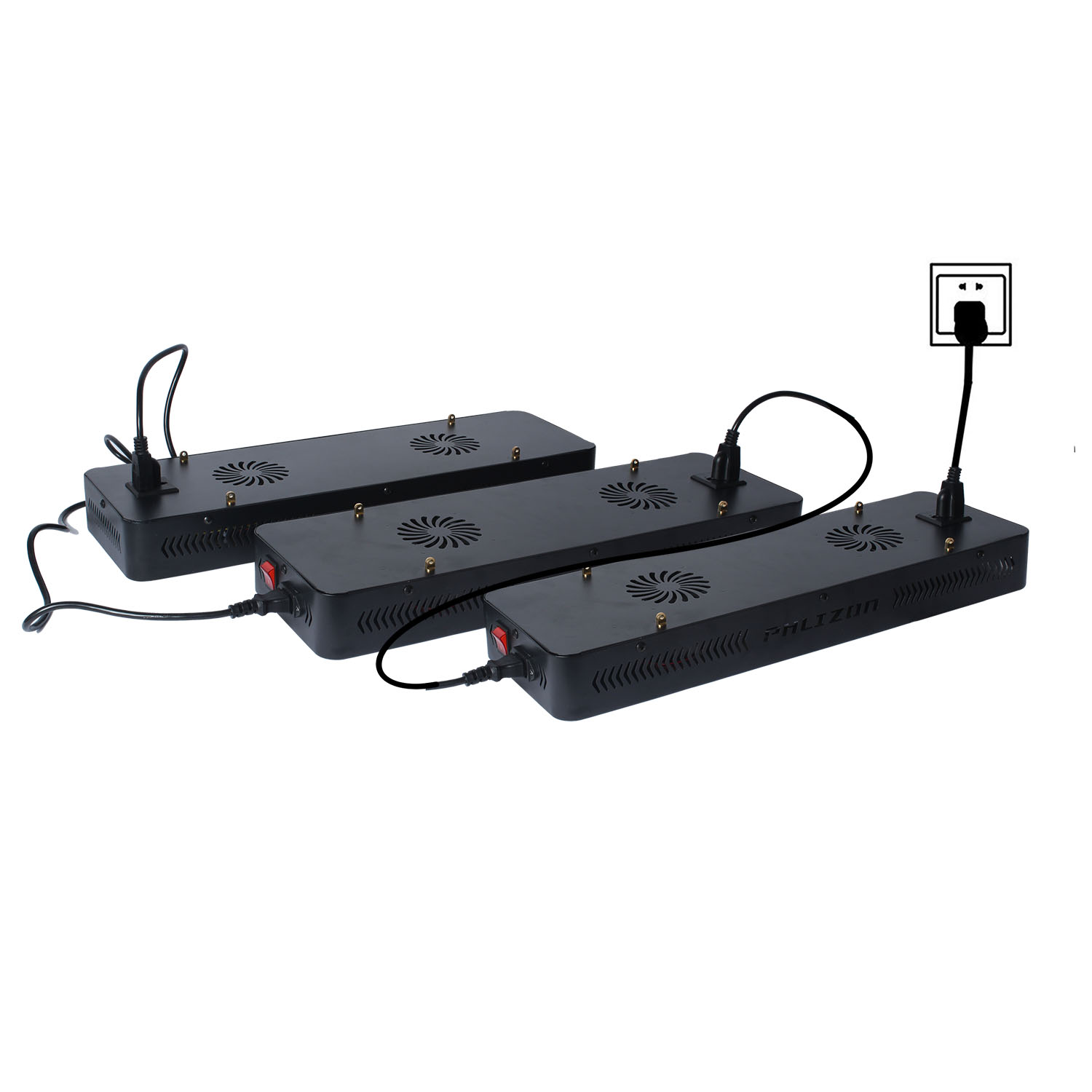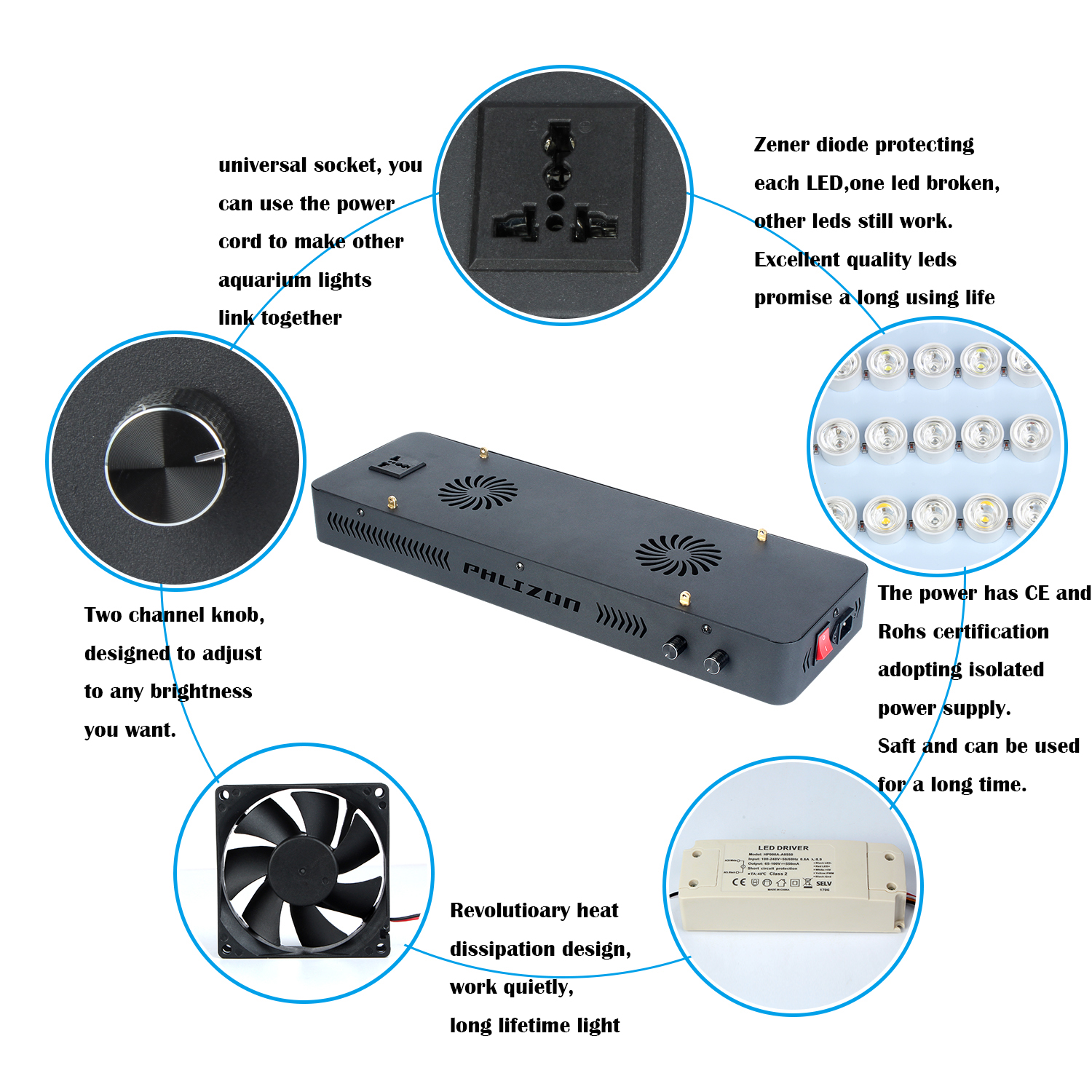 Package Include
1 X Free Hanging Kit
1X Free Power Cord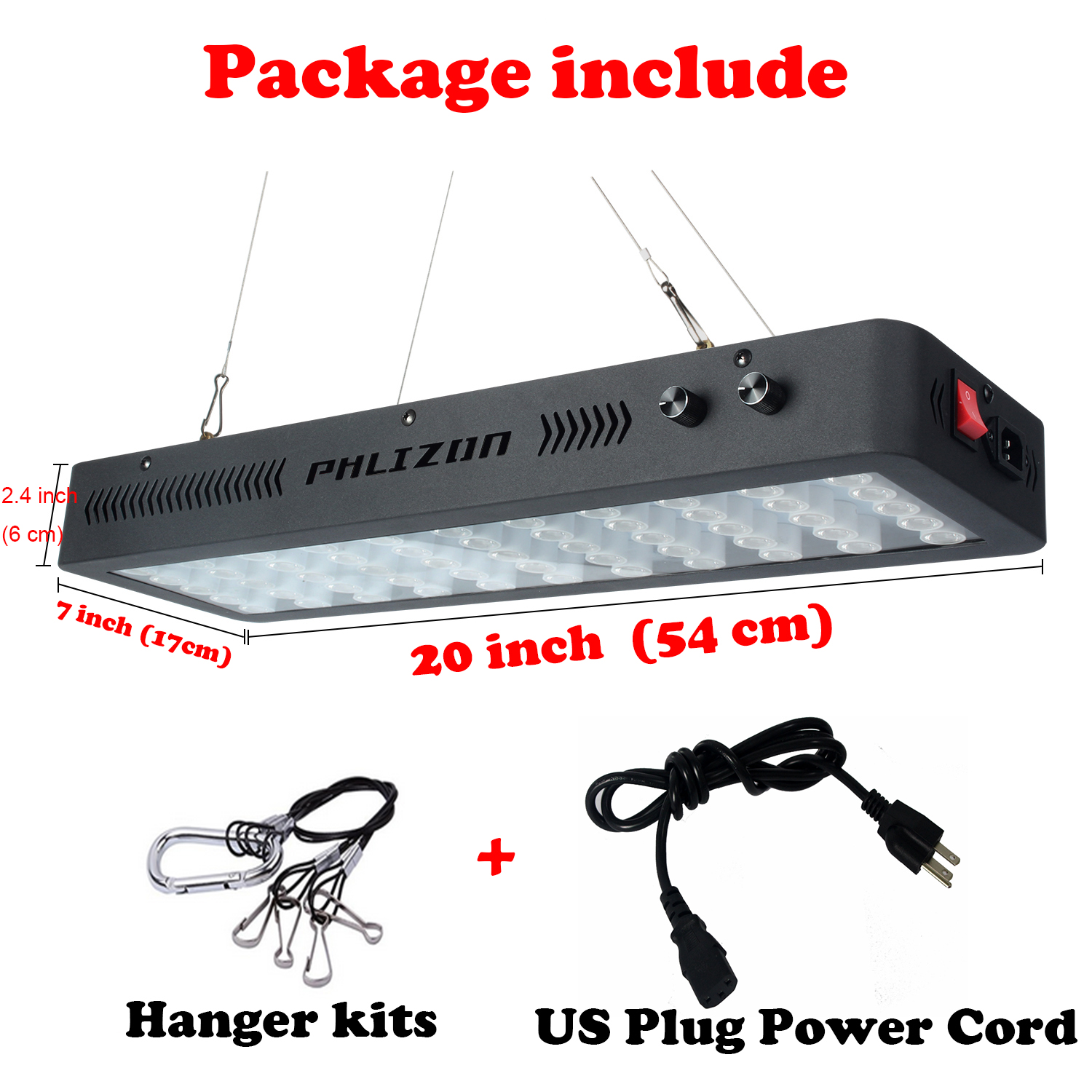 All the lamps have passed strict quality examination and are packed carefully before shipping.In order that our customers get high quality lamps,we attach importance to every details.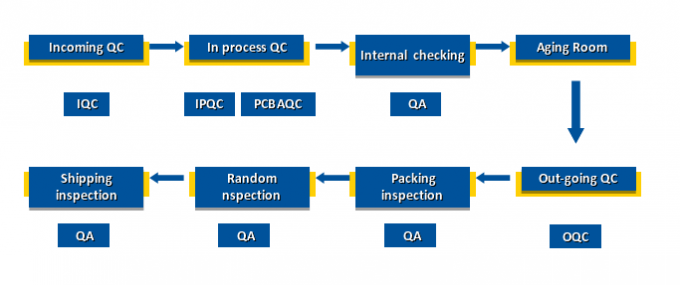 Application
1. coral reef lighting,fish tank lighting,coral reef tank lighting
2. aquarium lighting,aquarium art,aquarium shop,aquarim centre
3. fish bowl lighting,fish lighting,freshwater lighting,saltwater lighting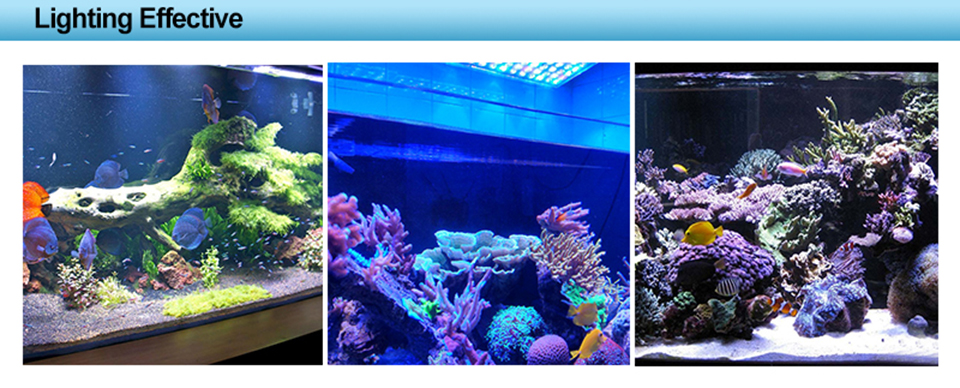 Company Info
Philizon Lighting is dedicated to provide high quality and durable lighting product for customer with very competitive price.Our products mainly foucs on Led Grow Lights and LED Aquarium Light .The equipment and materials to produce Hydroponics Led Grow Light and Freshwater Aquarium Lighting fixctures imported from Taiwan, Japan, Korea and Unites States, such as automatic SMT machine, reflowsoldering machine,all kinds of electric test equipment, large integrating sphere and such sorts of productionand R&D equipment.
Clients with Fair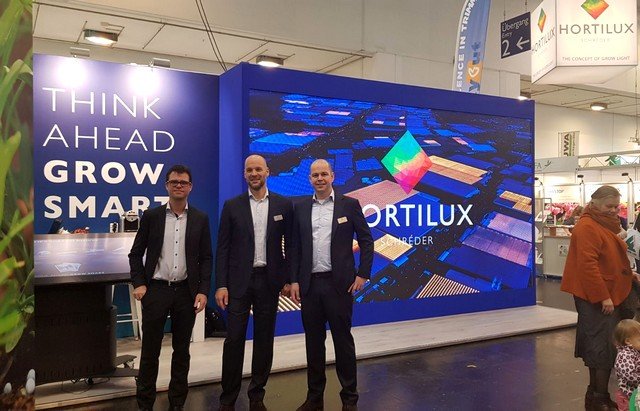 Trade Terms
Payment: T/T, L/C, Paypal, 30% deposits before production, 70% balance to be paid before deliverying(Western Union are welcome)
Sample will be delivered within 7 working days.
Discounts are offered based on order quanlityes.
MOQ:sample order are acceptable
Delivery ways:DHL,UPS,FedEx,TNT, door to door,by sea,by air,etc.
Warmly welcom to take a visit on our factory at any time and we will pick you up at the airport or hotel in Shenzhen.
Freshwater Aquarium Lighting
Freshwater Aquarium Lighting,Freshwater Led Aquarium Light,Freshwater Led Aquarium Lights,Freshwater Aquarium Lights
Shenzhen Philizon Technology Co.,Ltd. , http://www.philizon.com