Lenovo Venture Group has paid close attention to artificial intelligence and big data in recent years, focusing on security, autonomous driving and digital medical, 3D printing and other fields.
Lenovo deeply explores the potential opportunities of artificial intelligence and quietly enters multiple fields.
On December 7th, in the "Imagining the New Era of Intelligence - 2016 Lenovo Venture Capital Night" event, He Zhiqiang, senior vice president of Lenovo Group and president of Lenovo Venture Capital Group, delivered a wonderful vision of the new era of intelligence. He believes that artificial intelligence has brought fundamental changes to the world. The results of deep learning have been applied to many fields, and even some decisions based on big data are better than humans.
Therefore, Lenovo Venture Group has paid close attention to artificial intelligence and big data in recent years, focusing on security, autonomous driving and digital medical, 3D printing and other fields. It hopes to realize its strategic transformation and upgrading with the potential huge opportunities brought by artificial intelligence.
Launched Lenovo Xiaole to build an intelligent service platform in the 3C field
On December 7, according to media reports, Lenovo launched the third generation of intelligent chat robot Xiaole. Based on the problem QA and the program retrieval method, the robot Xiaole provides after-sales service for Lenovo users by means of web, WeChat, App and PC software. Xiaole is mainly used to solve professional hardware problems such as PCs, mobile devices, printers, and smart TVs.
According to Paddy, the product manager of Xiaole, "At present, the recognition rate of robots is over 95%, and it can solve computer problems for tens of thousands of users. If you replace it with manual customer service, you need more than 100 people to turn the axle, but currently There are only a few people who maintain the semantics of our robots."
Compared with other intelligent chat robots in China, the advantages of Xiaole are reflected in the data in the industry. Lenovo has accumulated a large amount of data in the PC industry and has established a complete knowledge base, which has become a unique resource for Lenovo Xiaole. .
At present, the Lenovo service related team is developing the fourth generation of intelligent chat robots, which will enable them to complete the transformation from "feeding" to "independent growth": through the intelligent identification system to complete the user's product information identification, service preference identification, personal trait identification and service. Record identification; personalized recommendation of services through intelligent recommendation system; automatic learning of chat records and professional engineer programs through intelligent solution system, learning the most common communication methods, formulating the answers that are most easily accepted by users, and tracking through user evaluation analysis The short board of service.
Quietly enter the Internet of Things to create a new intelligent networking platform
On October 26th, Lenovo Cloud Service Group officially released its communication communication service brand "Understanding Communication", and released "Understanding Roaming", "Big Vernacular", "Golden Bean", "You Know De" and "I" Understand "five understanding of family communication products and services.
Lenovo has 200 million terminal equipment shipments per year, using terminal direct access, one cloud multi-screen, globalization, and cross-network integration. It focuses on building cross-regional, cross-device, cross-account, cross-network, and cross-border. Seamless intelligent connection experience; realizes five connections between devices and users, networks, devices, data, services; and builds Lenovo Connect's intelligent platform through Lenovo ID + Lenovo SIM + Lenovo Module + Lenovo Billing, thereby empowering terminals to connect Lenovo's transformation to user operations has brought users more rich content and applications, providing users with smarter, more convenient and more efficient networking and life services.
Embrace "Internet +" and launch smart hospital solutions
In the "Internet Plus" era, companies need a flexible infrastructure for rapid deployment and running new applications. Through deepening cooperation with the financial, medical, education and other industries, we provide customized hyper-converged solutions for enterprises. In the medical field, Lenovo launched a smart hospital solution based on hyper-converged architecture, enabling the entire system to achieve faster delivery, higher flexibility, simplified operation and maintenance management and higher performance support.
The solution intelligently integrates the hospital's desktop, mobile terminals, servers, storage, etc., and uses information technology to recreate hospital services and management processes. After the implementation of the program, the hospital's operational efficiency, medical care quality and patient medical experience have been significantly improved and improved. Due to access to Alipay, WeChat and mobile APP, a variety of appointment channels in the registration process, self-service machines, Alipay and other methods in the cost pre-storage process, medical insurance card, citizen card and other convenient payment methods in the deduction process.
Cross-border intelligent layout, launched the first 3D printer Xiaoxin L20
On April 26, 2016, Lenovo officially launched its first 3D printer Lenovo Xiaoxin L20, which became the first company in China's first-line IT enterprise brand to launch 3D printers.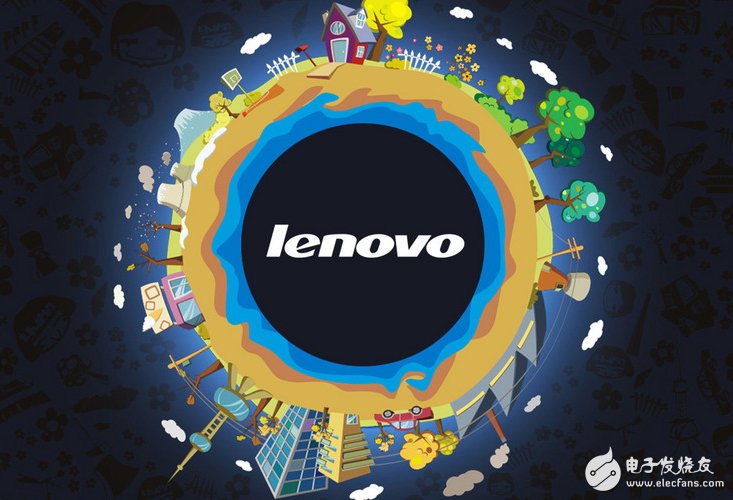 The data shows that the control platform of Lenovo Xiaoxin L20 is developed based on the intelEdison module to realize intelligent and convenient operation. Whether the user is education, design, creative DIY, or engaged in machinery, construction, and medical care. The 3D printer's high-precision, stable, and easy-to-use features bring an advanced experience of automatic leveling and out-of-the-box.

Product categories of Disc Stylus Pen, We are the specialized manufacturer of Stylus Pen from China. Disc Stylus Pen no need to charge, you can use it directly, it is universal, it is compatible with all brands capacitive touch screens, such as Apple, Huawei, Samsung, Xiaomi, Microsoft, Google Chrome, ect. OEM / ODM are welcome, looking forward to our cooperation.
Disc Stylus Pen,Digital Stylus Pen,Cute Ballpoint Pen,2 In 1 Stylus Pencil
Shenzhen Ruidian Technology CO., Ltd , https://www.wisonen.com