Although plug-in electric vehicles still have their advantages, some technology suppliers still believe that not all electric vehicles like plug-in charging solutions, and some car manufacturers want wireless charging technology. Lacy Heiberger, marketing manager of Evatran, a supplier of wireless charging solutions for vehicles, said: "We are currently in talks with many car manufacturers interested in wireless charging technology."
At present, the market for wireless charging for vehicles is still very small and progress is slow. A few car manufacturers are still conducting internal research and development, and some car manufacturers are still discussing cooperation with technology suppliers. According to a forecast made by RnRMarketResearch.com, the car wireless charging market size will be approximately US $ 4.6 billion by 2019.
The following is a series of wireless charging solutions developed for electric vehicle (EV) applications, and some are wireless charging solutions developed for in-car consumer devices; let's see if they have potential for development!
Evatran socket-free vehicle charging system
The Plugless wireless charging system developed by the American manufacturer Evatran uses inducTIve technology to wirelessly charge the vehicle; their solution is when the vehicle adapter is installed in the vehicle chassis and the Vehicle Adaptor is installed on the ground. When aligned, the entire system will be woken up and automatically transmit energy through an air gap with a power level comparable to the Level 2 charger.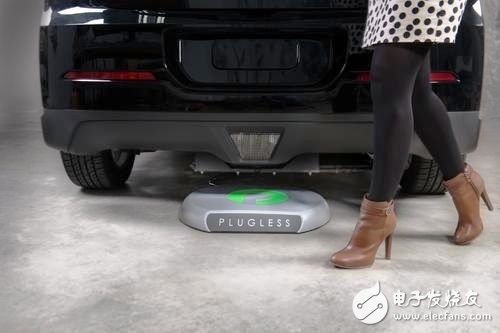 Evatran's Plugless wireless charging system for vehicles
Evatran 's Plugless system can provide guidance so that drivers can more quickly align the charging device when parking, and the system is also compatible with the vehicle 's existing software; therefore, although it is wireless charging, the vehicle actually thinks that it has Plug in. " The system has already passed actual tests in cooperation with partners and can be immediately provided to consumers, installed on electric vehicles such as Nissan Leaf or Chevy Volt.
Evatran's Plugless car wireless charging system has an in-car software interface
HEVO Power's on-road vehicle charging station
HEVO Power, also from the US, is planning to install a wireless charging station on the road so that electric trucks and electric public transportation vehicles can be wirelessly charged at certain parking spots.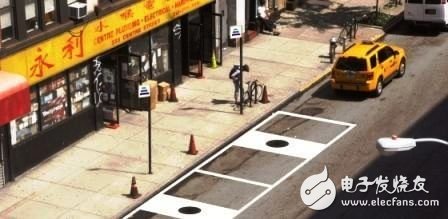 Schematic diagram of HEVO Power's road wireless charging station
The road wireless charging station device developed by HEVO is a bit like a manhole cover on the road; while the electric car is loaded with a receiver, which can be charged with 10kW power, even higher than some wired charging schemes.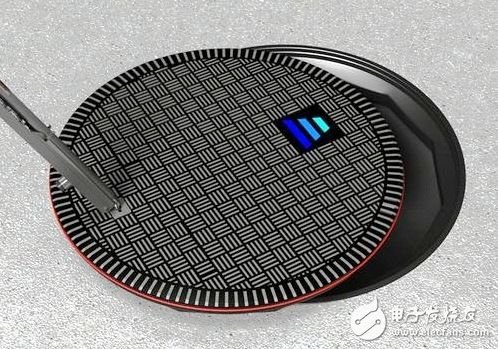 HEVO Power's road wireless charging station device is like a manhole cover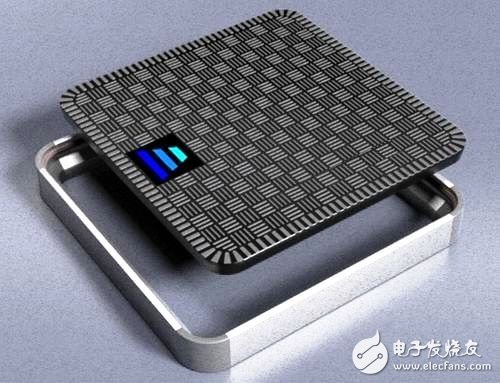 HEVO Power wireless charging system receiving device on vehicle
The HEVO system also includes a set of mobile phone applications that can display the parking position and charging status of the vehicle.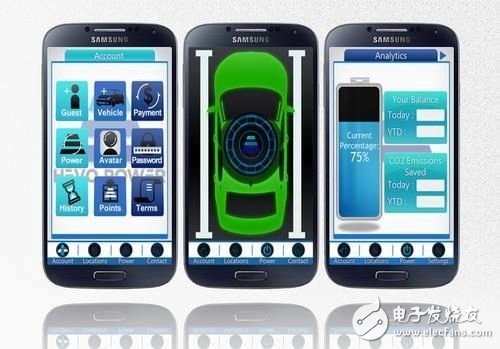 HEVO Power wireless charging system with mobile app
Led Grow Light,Ultrathin Led Grow Light,Led Grow Strip Light,Rgb Led Grow Light
Shenzhen Mingxue Optoelectronics CO.,Ltd , https://www.led-lamp-china.com