YouTube) As far as the current technology is concerned, unmanned driving is still confined to the stage of assisted manual driving. Many smart driving systems will make mistakes in rain and snow, and fog or haze will also affect the judgment of autonomous driving on the environment. Needless to say, in the case of traffic accidents and forced collisions with other vehicles or guardrails, decisions may be made, so some manufacturers may still look at drones too simple. Smart devices are flooding. Since the popularity of smart phones, hardware has been linked to smart. Smart light bulbs, smart watches, smart TVs, smart homes, and many other vendors have come up with new products. Many smart products do bring a lot of convenience and are recognized by consumers. There is no shortage of examples of success. Another consequence of JAGGER & LEWIS smart collars rushing to enter smart products is the proliferation of products. It doesn't help us to use it. All the goods are on the smart side. Adding Bluetooth can double the price. Connecting a mobile phone can be called smart. The rush of smart goods also makes consumers dizzying. Fayet smart crutches However, many smart goods are not really needed by users. Many products such as radiation detectors or smart crutches have very limited practicality. Some smart devices only incorporate Bluetooth functions compared with non-intelligent products. There is no qualitative change in the use experience. Dosime Bluetooth radiation detector Of course, we do not require all products are suitable for consumer use, there are many new products introduced every year, naturally there will be many products will eventually exit the market, we just hope that manufacturers can more from the user's point of view, Providing more high-performance and cost-effective products to more consumers is also an effective way for manufacturers to increase their competitiveness. For readers, it is necessary to see clearly their own needs and purchasing power. Do not trust the unilateral propaganda of the manufacturers, avoid impulsive consumption, and rationally arrange the budget and time is the best. ">
â–¼
How far away from the dream production CES 2017 new products how to be beat from Baidu VR
Manufacturers make us over optimistic
The curtain of CES 2017 falling marks that this technology festival has gone through 50 years. As a window to display hardware, many manufacturers have chosen to release new technologies and new products here, which has also attracted the attention of many players. This grand ceremony is also considered by many companies as the industry benchmark.
Because it is the Consumer Electronics Show, hardware manufacturers bring new products focused on electronic products and consumer technology products. The closeness to the user's position has also made new products attracting attention. Many of our friends are also using these products and technologies to change our lives. However, many manufacturers are over-optimistic in order to earn attention.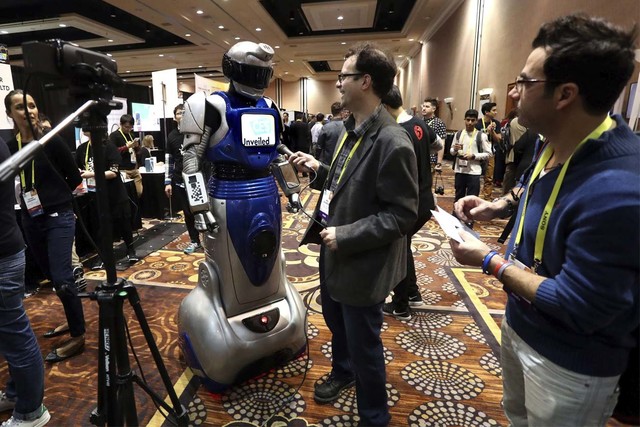 New products and new technologies attract many users
Many new products are out of the user's actual needs, and many products are only suitable for working in an ideal environment. It looks like a cool product is just a castle in the air. How far are these seemingly wonderful products from us, and what we overoptimized under the guidance of the manufacturers? Let's take a look at how new products are hit in the face of reality.
Higher, faster and stronger?
TVs are becoming thinner and thinner, and mobile phones are becoming more and more powerful. These escalating products are at our fingertips. The ever-changing digital products are starting to develop in the direction of sci-fi. Cool TVs and laptops are emerging one after another.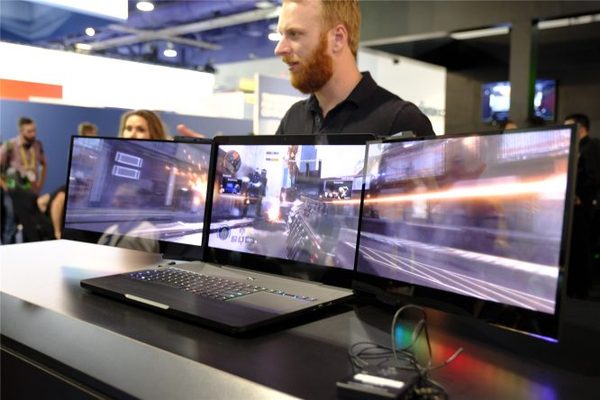 Project Valerie's cutting-edge games use triple-screen design
With higher technology, faster speeds, and better performance, these new products can really bring us a refreshing experience. However, for the average user, these new products "have no eggs". Want a slim TV? Prepare tens of thousands of dollars to buy; Want a slim and stylish notebook? Prepare tens of thousands of dollars to buy; Want a full set of cool VR gear? Prepare tens of thousands of dollars to buy.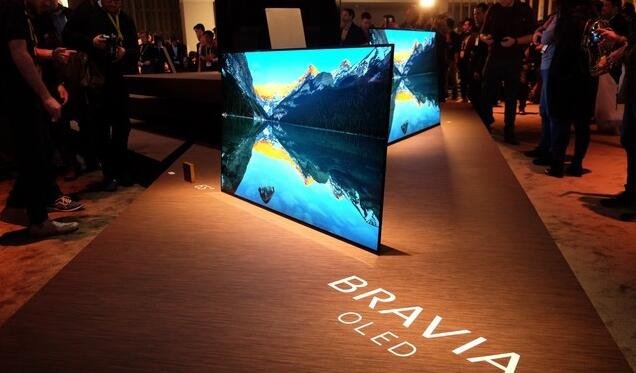 Sony's OLED TV at CES
The tens of millions of new products do have strong performance and cool appearance. However, for our country's users, it may not be such a large purchasing power. Even if we look at consumers all over the world, I am afraid there are few users who are willing to accept such high prices. .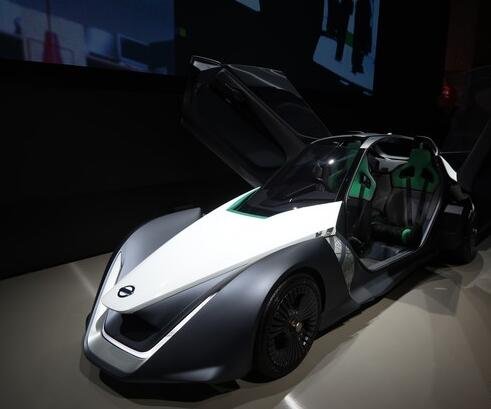 Nissan Electric Super BladeGlider
Some cool and stylish products, in addition to the belief that the brand can easily make money, other new products into our lives will take time, these products may be able to change our lives in the next 5 years, but the current point of view is still beyond The purchasing power of most consumers is not surprising.
What are the double VR years?
For friends who care about science and technology, the word VR first year must have been heard many times. Since 2014, the first year of VR has come. Virtual reality VR will usher in an explosion. Until now, we still do not see killer VR applications and hardware.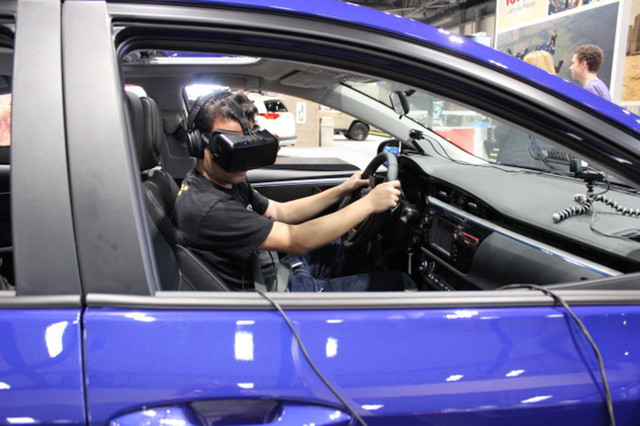 Driving simulation with VR (image from tairtech)
The current virtual reality can mainly experience the environment of a fixed location. Users can stand or sit and experience the virtual reality of a fixed location. Many friends like virtual reality or pay more attention to entertainment experiences, such as watching movies and playing games. This is where most of the existing VR devices have the most ink.
Virtual Reality Shows Planets in Space
Limited by the hardware performance and display equipment and many other issues, many VR applications can not play their due performance, in addition to the current VR applications are not a place for color, many players are only concerned about its fresh, not enough users Viscosity.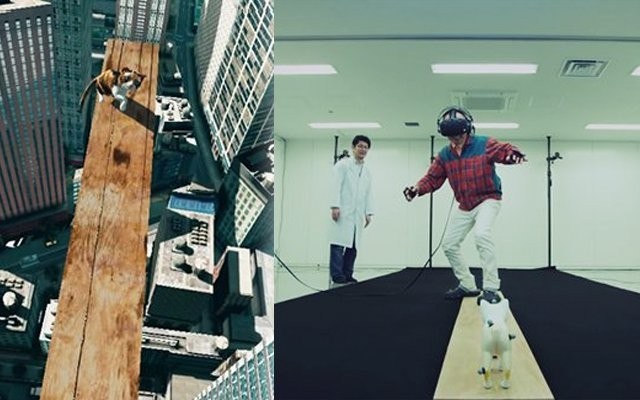 Virtual reality is expected to treat acrophobia (image from brilio)
In fact, in the future, there will be more room for development of virtual reality, and the performance of hardware is a bottleneck. However, the overall performance improvement has great potential for the development of virtual reality. We also hope that VR can find breakthroughs faster. It really changes our lives.
Automatic driving black technology?
This year's CES gathered a big wave of car manufacturers to show smart driving and driverless driving. The combination of cool cars and technology is also very eye-catching. However, there is still a long way to go for auto-piloting.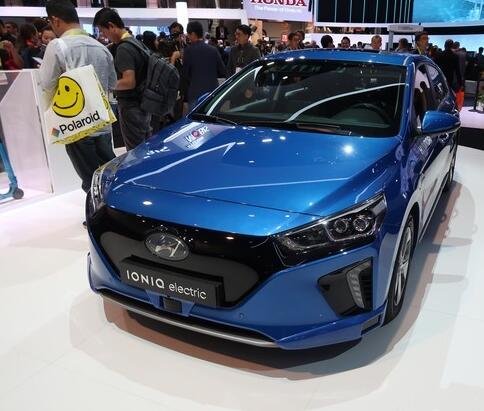 Modern released IONIQ self-driving car
Intel launched the 5G automatic driving platform IntelGo at the CES show, Baidu and Changan Automobile unveiled at CES, Hyundai released the IONIQ self-driving car, and the ambitions of Hero Heroes as if they had mastered the black technology of automatic driving.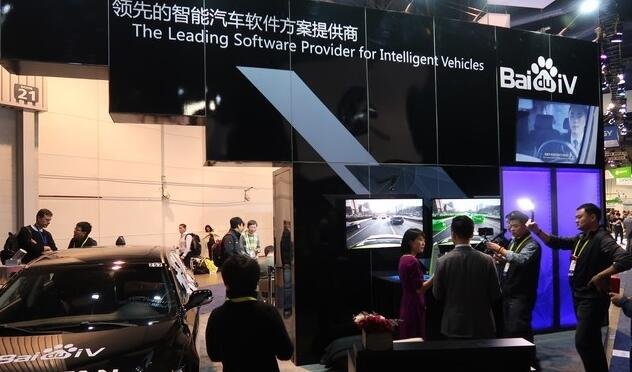 Baidu and Changan Automobile cooperated without driver
Although many companies' automated driving has passed thousands of kilometers of tests, Baidu has also stated that it is necessary to realize commercial use of unmanned vehicles after 3 years, and mass production will be completed after 5 years. However, in reality, these technologies have to continue. study progress.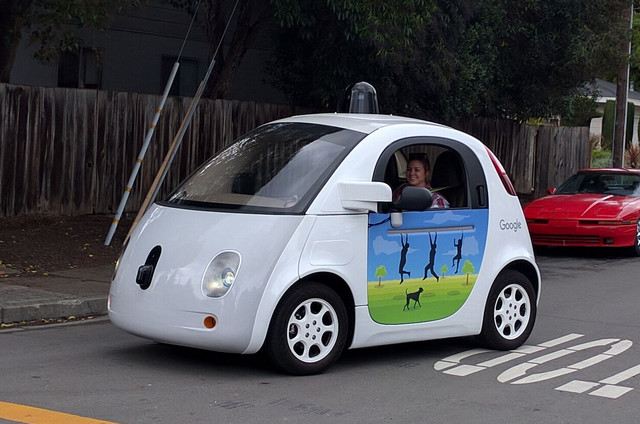 Google Driverless Car (Image by Wikipedia)
Google's automatic driving waymo has been tested for more than 7 years. Engineers have analyzed more than 300 years of human driving experience. Driverless cars have traveled more than 3.2 million kilometers on open road sections and still have a lot to improve and Where testing continues, even if other companies can sum up Google's experience and take a few detours, there is no adequate testing of open roads. Driverless driving is still just a concept.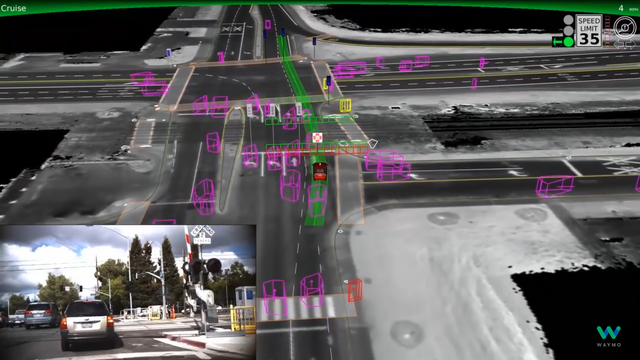 Google driverless cars identify road traffic at intersections (Image taken from YouTube)
Judging from the current technology, unmanned driving is still confined to the stage of assisted manual driving. Many smart driving systems will make mistakes in rain and snow, and fog or haze will also affect the judgment of autonomous driving on the environment, not to mention In the case of traffic accidents and forced collisions with other vehicles or barriers, some manufacturers may still look at drones too simple.
Smart devices to flood?
Since the popularity of smart phones, hardware has been linked to smart. Smart light bulbs, smart watches, smart TVs, smart homes, and many other vendors have come up with new products. Many smart products do bring a lot of convenience and are recognized by consumers. There is no shortage of examples of success.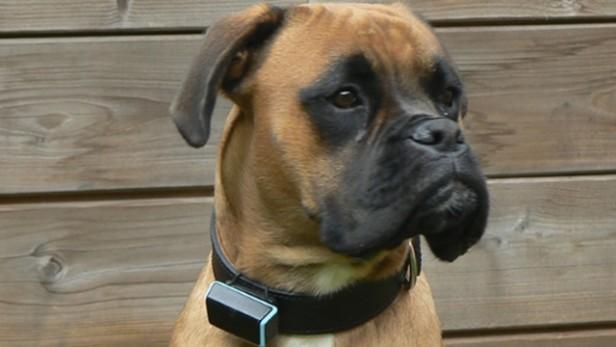 JAGGER & LEWIS smart collar
Another consequence of the rush of merchants to enter smart products is the proliferation of products. It doesn't help us to use it. All the goods are on the smart side. Adding Bluetooth can double the price. Connecting smart phones can be called smart. The upsurge of smart goods also makes consumers dizzying.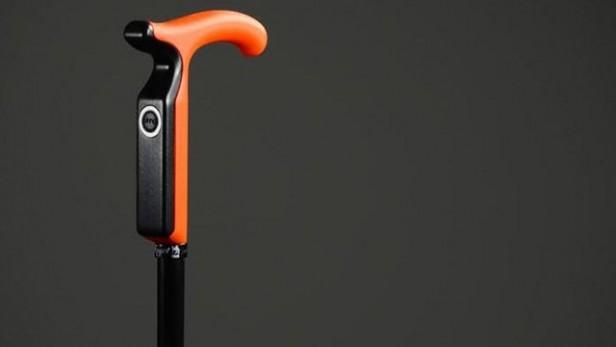 Fayet Smart Walking Stick
However, many smart goods are not really needed by users. Many products such as radiation detectors or smart crutches have very limited practicality. Some smart devices only incorporate Bluetooth functions compared with non-intelligent products. There is no qualitative change.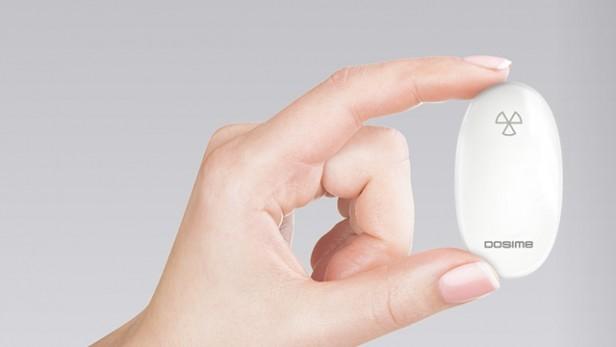 Dosime Bluetooth Radiation Detector
Of course, we do not require all products to be suitable for consumers. Many new products are introduced every year. Naturally, there will be many products that will eventually exit the market. We only hope that manufacturers can make more consumers from the perspective of users. Providing high-performance and cost-effective products is also an effective way for manufacturers to increase their competitiveness.
For readers, it is necessary to see clearly their own needs and purchasing power. Do not trust the unilateral propaganda of the manufacturers, avoid impulsive consumption, and rationally arrange the budget and time is the best.
HYDRAULIC CLIMBING LADDER POWER UNIT
Hydraulic Valve Lever Handle,Stackable Hydraulic Valve,Hydraulic Power Pack,Double Acting Hydraulic Pump Station
CHANGZHOU ROHN HYDRAULIC SCI-TECH CO.,LTD , https://www.rohnhydraulic.com