In response to the needs of our customers, Xiaobian deliberately co-operates with the three major themes of UPS and battery equipment, from the installation environment to common problems and cycle maintenance. It will be launched in succession: "UPS knowledge classroom - UPS and battery installation environment" " UPS knowledge classroom - UPS common faults and processing "UPS knowledge classroom - UPS maintenance cycle and content", so stay tuned ~
Today's grand launch: "UPS knowledge classroom - UPS common faults and processing"
UPS is an external device that can provide continuous, stable, uninterruptible power supply, and it is very important to ensure its normal and stable work. The following simplifies the common faults and processing methods of the UPS in the equipment room for reference.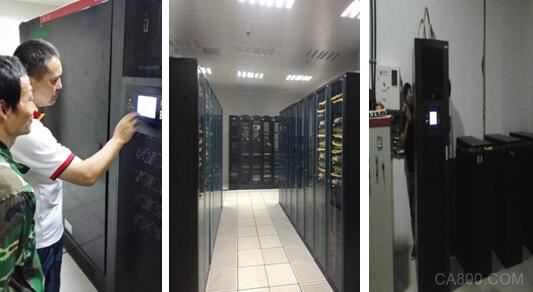 Common faults and treatment methods
Fault phenomenon
Approach
REC, BYP red flash, STATUS red light, BAT green flash, INV light
Abnormality in Mains, Mains Power Outage or Mains Input Voltage Exceeds Host Range, Check Mains Input Voltage and Frequency
REC, BYP, OUTPUT green light, INV indicator flashes green, STATUS green steady
Manually go to bypass state, no unlock, bypass bypass open to see bypass detection voltage
REC, INV, BAT green light, BYP off, OUTPUT red light
Output overload, view host output load rate
STATUS red light is always on, REC, INV, BAT green light, BYP off
Check whether the UPS host has abnormal alarms, such as fan failures.
UPS input breaker tripped
To reduce the load on the UPS, disconnect the load on the device and press the circuit breaker button to reset the circuit breaker. Check whether the input breaker is connected to the leakage protector. If yes, check whether the leakage is removed. Also jump
Bypass light is on, and the output is overloaded
Disconnect all unimportant devices. Restart it to see if it is normal; external dynamic overload, load reduction, until the overload disappears, restart the UPS.
Internal smoke or burning
UPS internal failure, do not attempt to continue to use the UPS, turn off the UPS and perform immediate maintenance
More after-sales questions, please call the national unified service hotline
400-700-9997
About Inventronics:
Inventronics, established in 2002, is committed to becoming the world's leading and respected supplier of products and services in the field of industrial automation and energy and power. In 2010, it was listed on the A shares of the Shenzhen Stock Exchange, stock code: 002334. Inventronics is a key high-tech enterprise of the National Torch Plan. Currently, it has 15 holding subsidiaries, 12 R&D centers in the country, and more than 700 applications for various types of patents. The main products include high, medium and low-voltage inverters and elevators. Integral machine, servo system, PLC, HMI, motor and electric spindle, SVG, UPS, photovoltaic inverter, etc. Inventronic has more than 2,000 employees, 3 large-scale production bases, and a marketing network covering more than 60 countries and regions in China and overseas.
For more details, please visit the official website or pay attention to WeChat service number
News contact:
Invetin Brand Division Mr. Zhang
Tel Email:
Aluminium Column,Aluminum Alloy Column,Aluminium Furniture Column,Aluminum Profile Column
KAM KIU ALUMINIUM GROUP , https://www.kamkiualuminium.com