With Light Source:
With Light Source
Transport Package:
Each in a Carton
General introduction:
Pure solar powered, with high-efficiency solar panel the light can easily convert solar energy into electricity and store it in large capacity Li
thium
 battery, light up pathway of your garden, easy to install, 0 electric bill, no wiring or trenching is needed, convinient and practical.
Suitable for urban roads, village road, industrial park, landscape lighting, tourism scenic area, park, garden, green belts, cultural square, pedestrian street, fitness leisure square and other places of lighting and lighting decoration.
So many patterns and materials for your choice:
Please select your favorite patten and tell us the model number,we will send more details.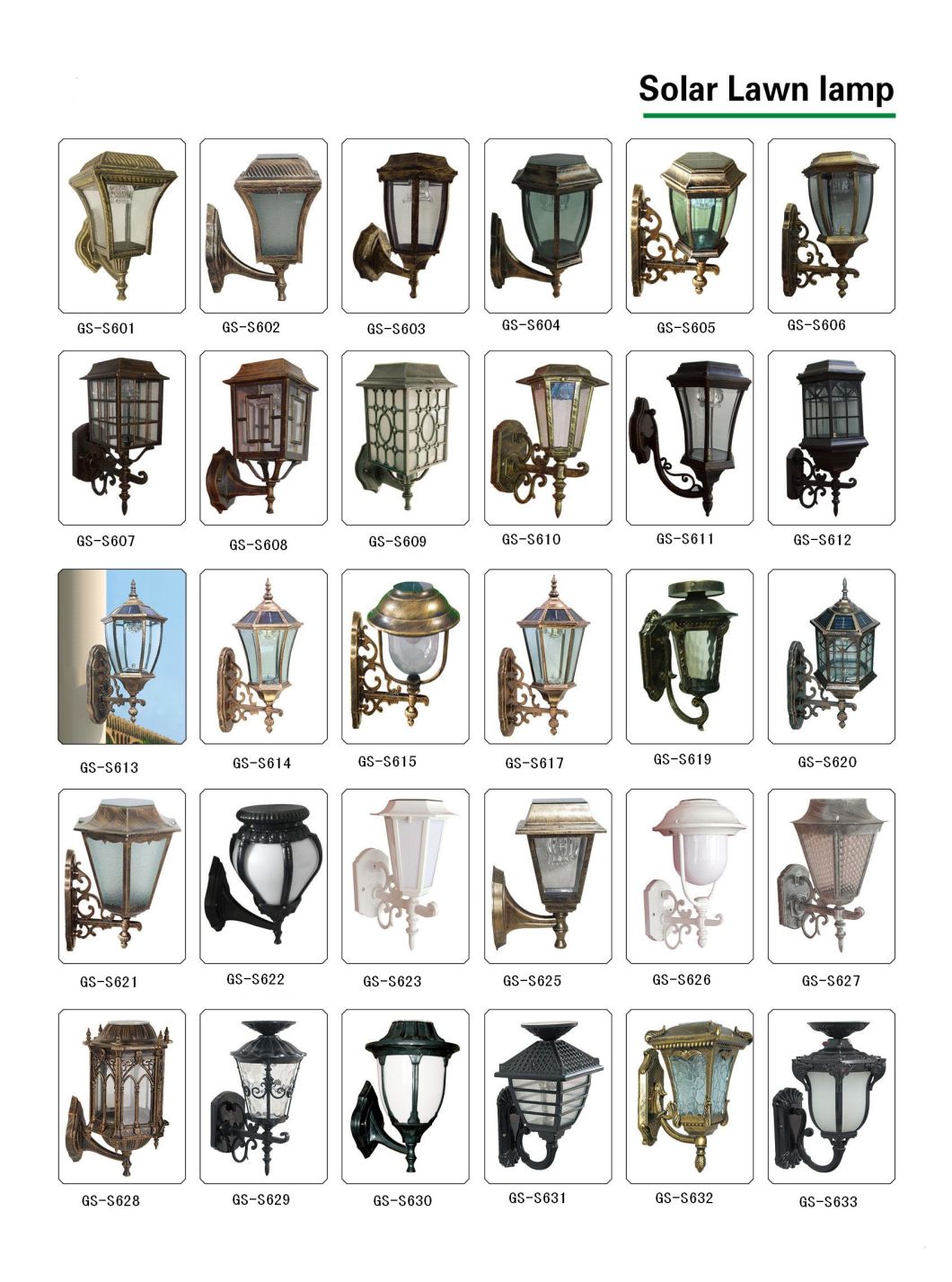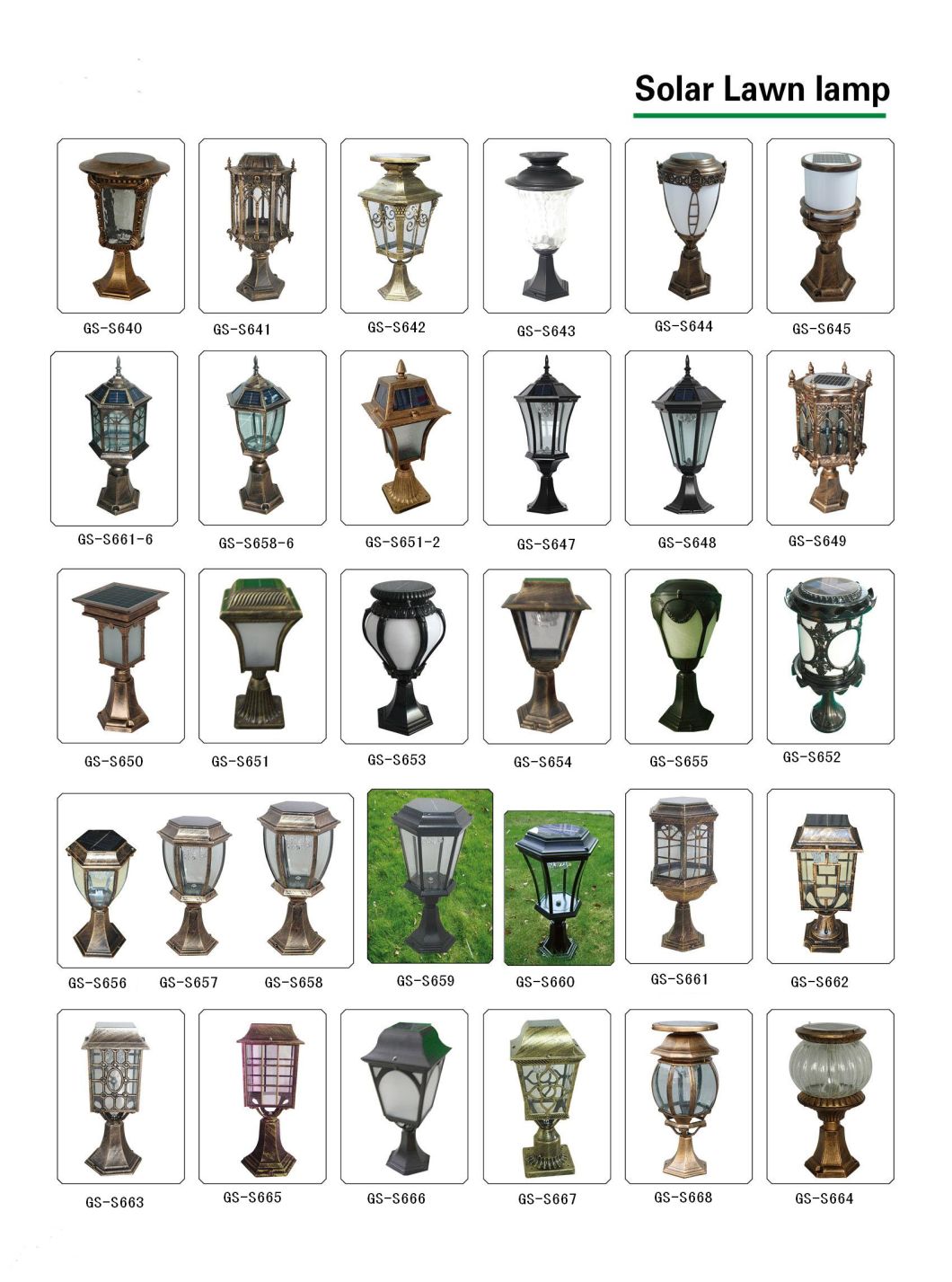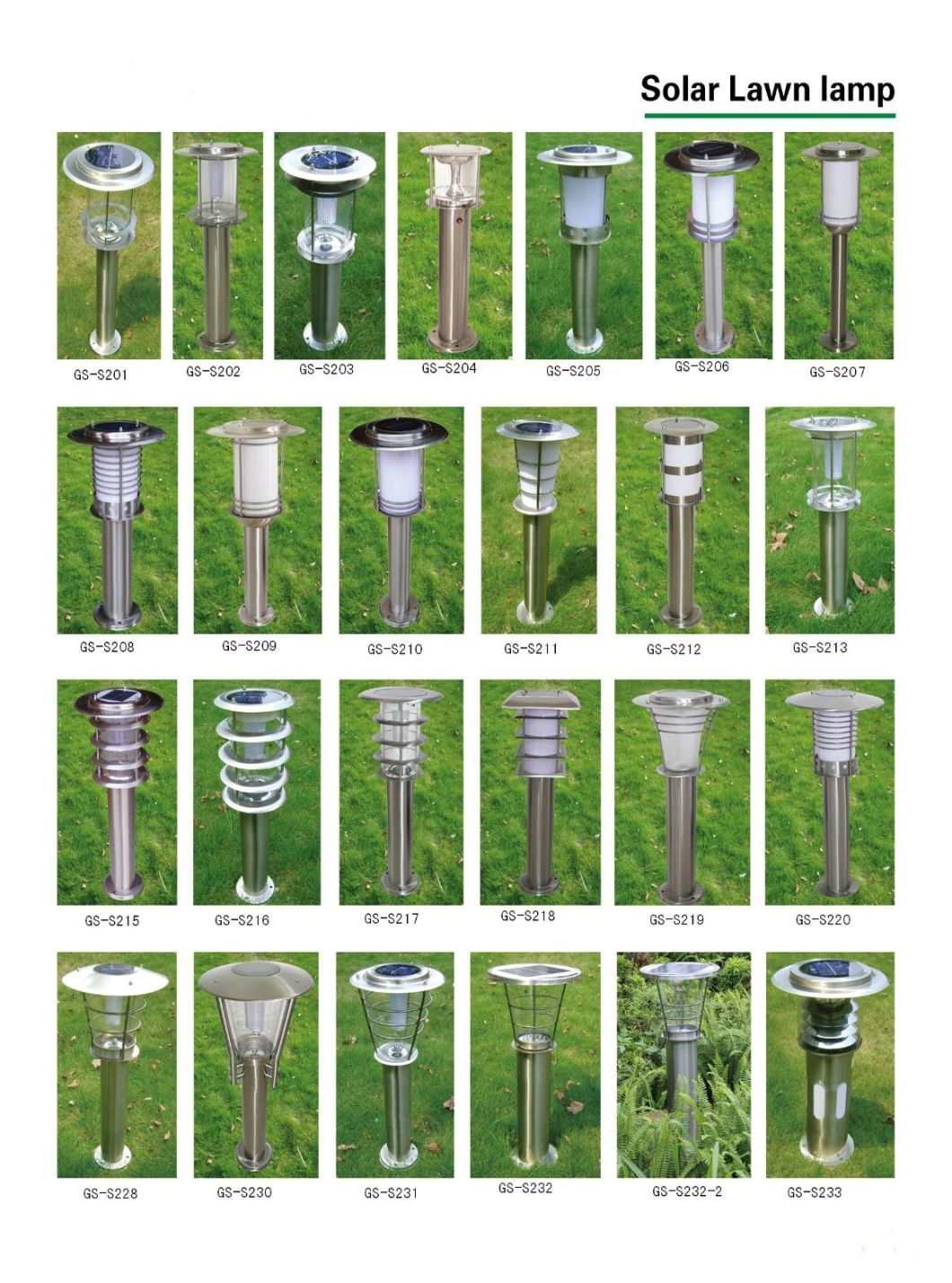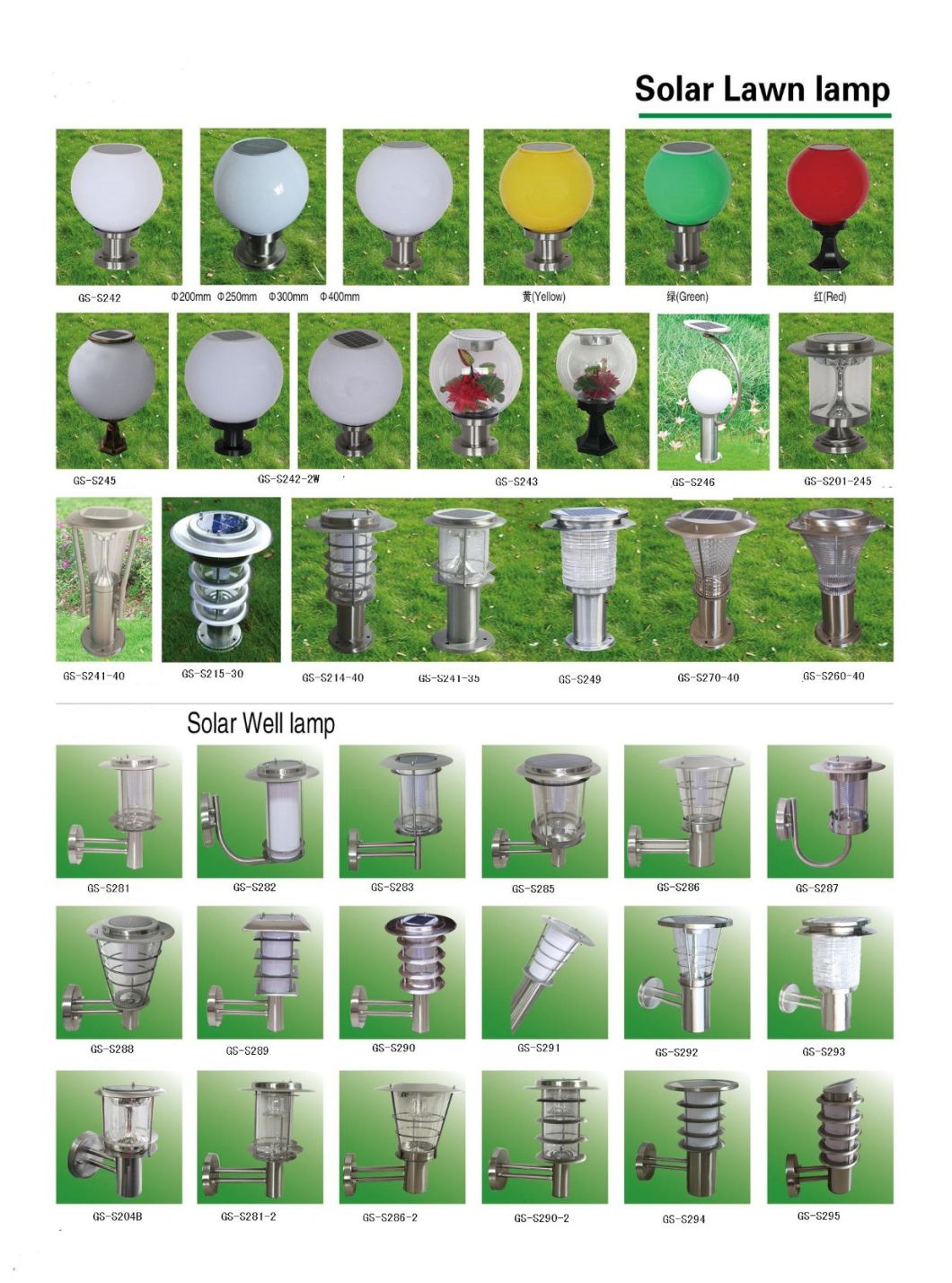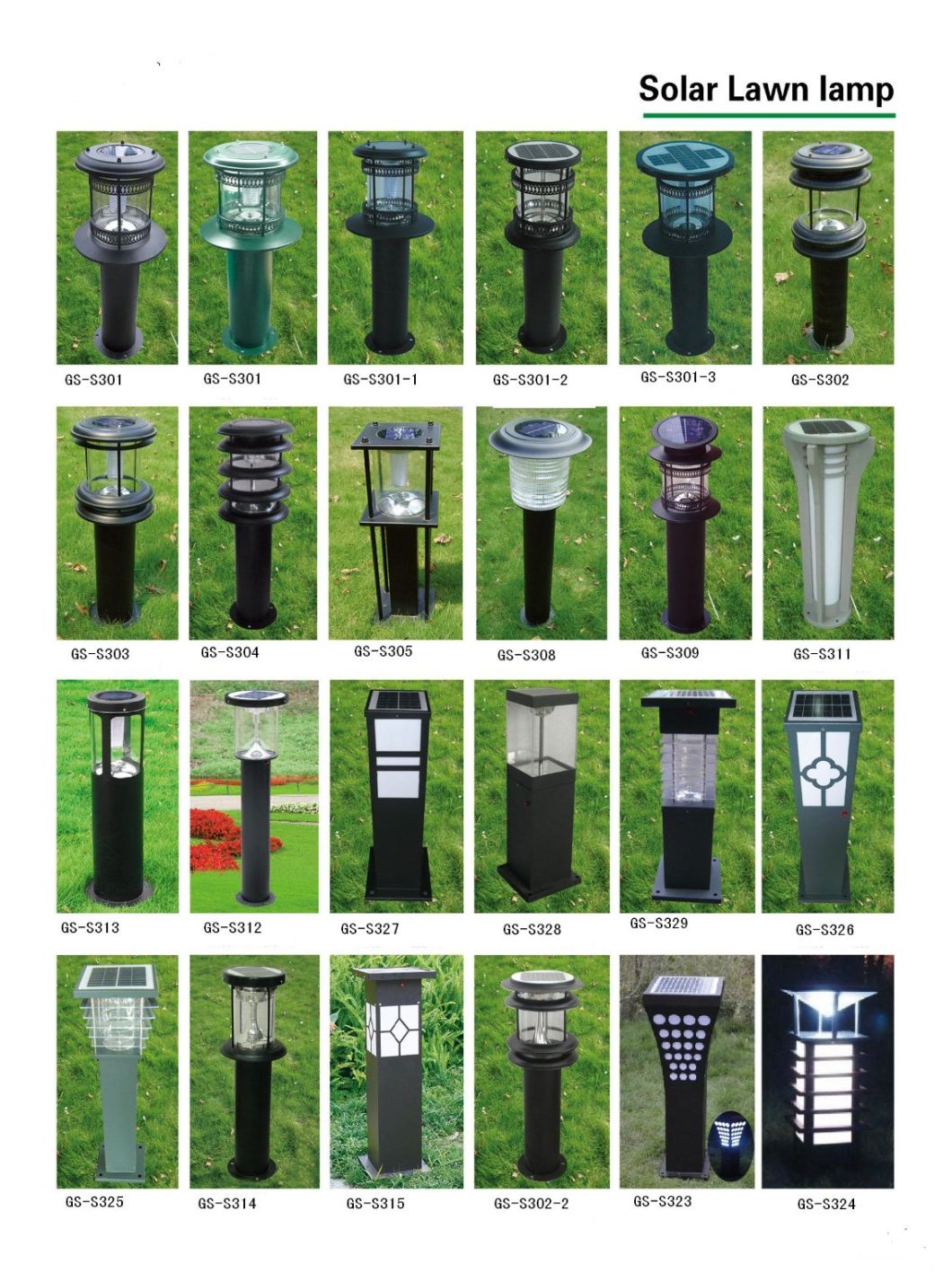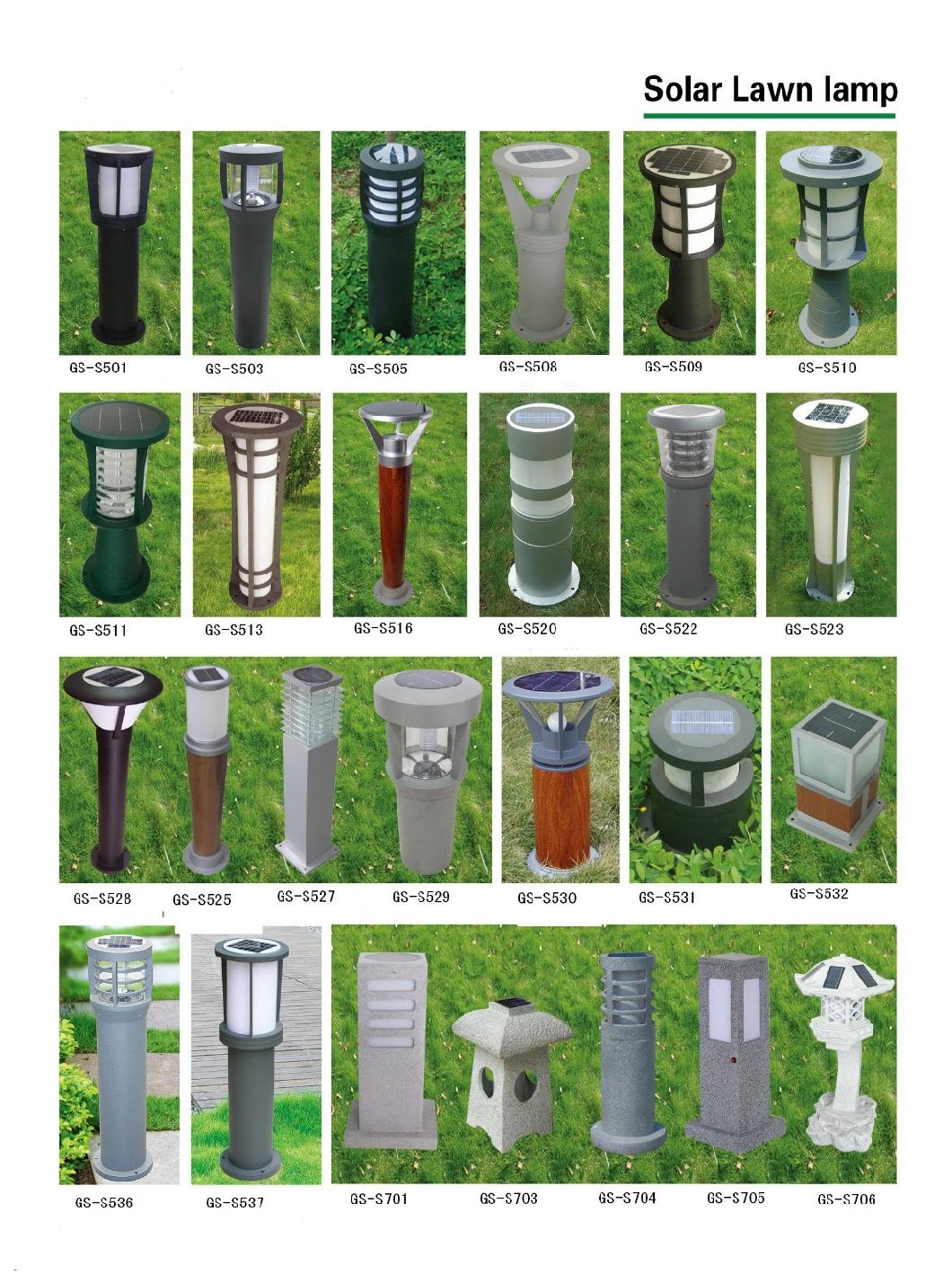 Company introduction:
Goldsun New Energy Science and Technology Co., Ltd., a hi-tech company in new energy industry, located in Fushan District of Yantai in Shandong Province China, registered in the year 2011 with registration capital of RMB 52.62 Million, covers more than 60 thousand square meters with total investment of RMB 450 Million. The company launched into the stock market in the year 2015, which will help the company develop into a new era.
Based on the manufacture of the PV solar panel, the company is dedicated in the manufacture of PV application equipments and providing solar application engineering solutions. The company have excellent research and development team, manufacture and installation team, as well as company operation and management team. Experienced in the design of PV solar power system, installation skills, the company already designed and developed solar insect killer, solar lightning series, solar power system, solar water pumping series, which is of self-owned intelligent and patents and already got tested and authenticated by China national orgnizations. 
With advanced technology, excellent engineering process and quality, the company is certified by ISO9001 and ISO14001, and more than ten patents with several are invention patents. Some of the products also get CE and ROHS certified.
Focusing on the products research and development, as well as technical innovation, which is the engine to develop the company, the company cooperate with many universities and institutes to set up a research and development platform to manufacture excellent products and services in the industry.
The company already successfully developed Chinese and overseas markets. The products and services have been exported into around 20 countries, especially countries along the "One Belt One Road" policy which is of loss electricity supply. Solar mosquito killing lamp developed by the company already exported to one of the Asian Pacific country, which helped the government to fight with Zika virus.
As an advanced hi-tech public company, Goldsun drafted and edited several technical specification and standard of national level industry, and will develop into the leader of the PV solar application industry.
Thanks to the deeper understanding of green energy, the company will develop from a product manufacturer to solution provider from the second Five Year Plan, especially for PV solar agriculture and BIPV(Building Integrated PV power system). The company will be open and flexible to serve the clients with standard consultation, customized design, professional products, tailored installation, complied commissioning and acceptance, as well as financial packages. At present, the company already set up several packages of solutions which have been carried out.
 
Computerized Numerical Control Machine Tool Fittings
Feyvan electronics is a professional manufacturer of Cnc Machine fittings located in Jiangsu, China, which has focused on CNC field for more than 15 years. Based on our experienced engineering team and advanced facilities, we can supply the total solution of different accessory parts which can save significant costs comparing with manufactories of world wide famous.
Our main products include Servo Motor Cable Assembly, operation Control Panel, Band Switch , IO Cable Plug , Relay Module and deconcentrator-which are used in metal cutting machines, tapping machines, CNC milling machines and grinding machines, etc. Our main collaboration system: FANUC, MITSUBISHI, SIEMENS etc. We are always to provide a large variety of top quality CNC fittings parts at most competitive price according to different customers` needs.
Computerized Numerical Control Machine Tool Fitting
Computerized Numerical Control Machine Tool Fitting,Computerized Numerical Control Machine,Cnc Machine,Cnc Computer Numerical Control
Feyvan Electronics Technology Co., Ltd. , http://www.fv-cable-assembly.com