Model NO.:

Y Y2 Yjs Ykk Yks

Operating Speed:

Constant Speed

Species:

Y, Y2, Yjs, Ykk, Yks

Casing Protection:

All Types

Starting Mode:

Direct on-line Starting

Brand:

China Electric

Efficiency:

Ie1, Ie2. Ie3

Protection:

IP23, IP44, IP54, IP55

Voltage:

380 V, 3 Kv 3.3 Kv 6 Kv 6.6 Kv 10 Kv 11 Kv

Insulation Class:

F

Duty:

S1 Continuous

Transport Package:

Plywood Case

Origin:

Shanghai
Application:

Industrial

Number of Stator:

Three-Phase

Rotor Structure:

Squirrel-Cage

Number of Poles:

2,4,6,8,10,12

Certification:

ISO9001, CCC, IEC

Output Power:

100 Kw - 500 Kw - 1000 Kw - 5000kw - 10000 Kw

Sator Winding:

100% Red Copper

Driving:

Compressor, Pump, Fan, Crusher, Cutter

Cooling Method:

IC01, IC611, IC616, IC81W

Mounting:

Imb3, Imv1, Imb35

Trademark:

CHINA ELECTRIC

Specification:

CE, ISO9001

HS Code:

8501530090
Y2 YJS series IC411 TEFC Big Size Three Phase Squirrel cage Asynchronous Induction AC Motor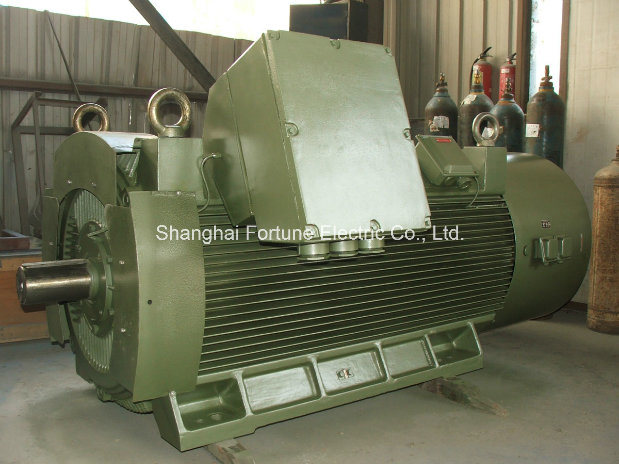 Y series IC01 IP23 Big Size Three Phase Squirrel cage Asynchronous Induction AC Motor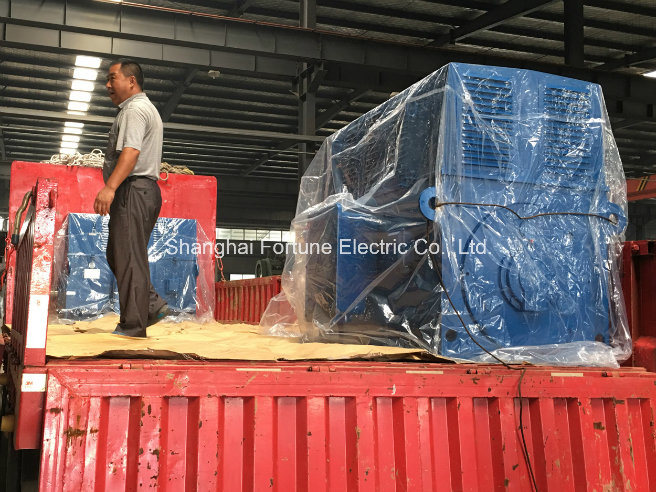 YKK series IC611 TEAAC Big Size Three Phase Squirrel cage Asynchronous Induction AC Motor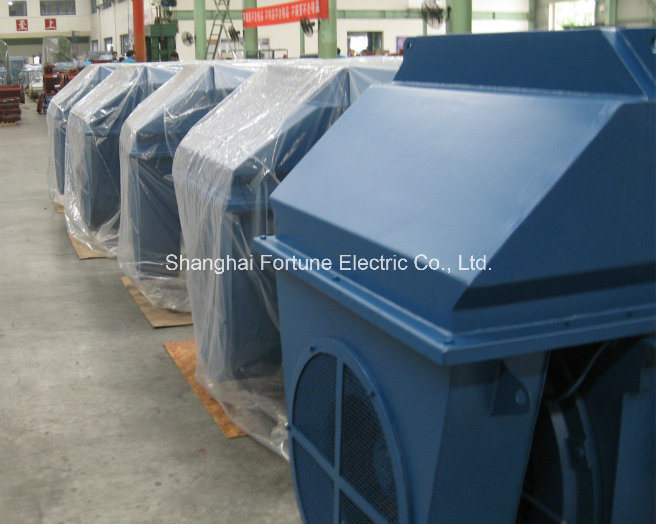 YKS series IC81W TEWAC Big Size Three Phase Squirrel cage Asynchronous Induction AC Motor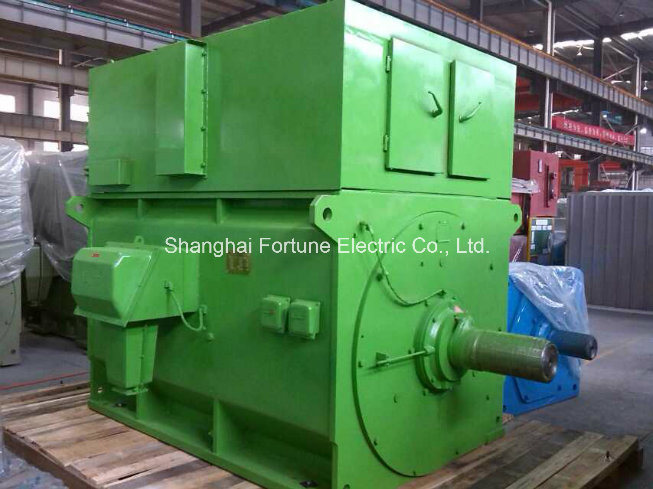 1. General introduction
Y Y2 YJS YKK YKS series 380 V ~ 11 Kv squirrel cage three phase asynchronous induction motor, is building on the advanced technology in the nation.
The motors has a lot of advantages such as height efficiency, enerty-saving, low noise and vibration ,light weight and reilable performance. THey are easy for installation andmaintenance. The motor has high insulation class and moistureproof capacity.
The motor is used to drive various mechanical equipments such as blowers, pumps, crushers, storkremoing machines and other  equipments. It can serve as the prime movers in coalmines, mechanical industries, powerplants and various industrial enterprises.
2. Brief Construction
The motor adopts compacted box structure, welding-jointed steel plate forits frame, light weight, rigid in construction, there is closed air to air coolers on the stator frame convenient for installation and maintenance.
Stator winding adopts F class insulation and its end adopts firm binding. The whole stator adopts solvent-free varnish Vacuum pressure impregnation(VPI) to ensure the stator has excellent electric property and humidity resistance.
Rotor is made of cast aluminium or copper bar. Aluminium rotor is made of pure aluminium, copper barwedging copper rotor enhances the entorety of rotor.
The motor adopts rolling bering or sliding bering, according to the output power and rotary speed. Bearing protection grade normally is IP44. If the motor's protect grade increases, so does the berings'. Rolling bearing adopts iubricating gresse and its grease charger and discharger can be charged or discharged without stopping the motor.
The junction box is of IP54 protection grade and it is usually mounted on the motor's right side(viewed from shaft extension end.) It is also can be mounted on the left side and its outlets have four optional orientations(up, down, left or right.) Separated grounding unit is available in main junction box, too.
3. Working conditions and performance
a) THe rated power supply is 6KV/50HZ, 10KV/50HZ.
b) The insulation class is F, the protection degreeis IP44 or IP54.
c) Height above sea level does not exceeding 1000 meters.
d) Height environmental temperature<40ºC, lowest environmental temperature:rolling bering>-15ºC.silding bering>5ºC.
e) The ambient air relative humidity does not exceed 95% and the mean monthly minimum temperature of current month does not exceed 25ºC
f) The deviation between power voltage and rated voltage is less than5%.
g) Rated frequency:50Hz+1%.
h) Duty type:continuous duty type S1.
i) Cooling method is IC611.
Order requirement:
Please indicate the motor type, rated output, rated voltage, rated frequency, synchronous speed, Explosion proof Mark, mounting type, protection grade, cooling method, rotation direction(view from the shaft extension side), using environment (indoor /outside).
Comparison of different series Big Size Three Phase High Voltage Induction AC motors

No.
Squirrel-cage motor
Y JS
YKK
YKS
Y2 YJS
Slip ring motor
YR JR JR2
YRKK
YRKS
YR2 YR3
1
Structure
Box-type construction, made up of steel plates welded with each other
Compact struction
2
Cooling method
IC01 or (IC11, IC21, IC31)
IC611 or IC616
IC81W
IC411
3
Natural ventilation, with top mounted protection cover
With top mounted air-air cooler
With top mounted air-water cooler
 
4
Protection type
IP23
IP44 or IP54
IP44 or IP54
IP54
5
Insulation
F
6
Mounting arrangement
IMB3
7
Voltage available
3 kv, 3.3 kv;Â  6 kv, 6.3 Kv 6.6 kv;Â Â Â Â Â  10 kv, 11 kv
8
Frequency available
50 Hz , 60 Hz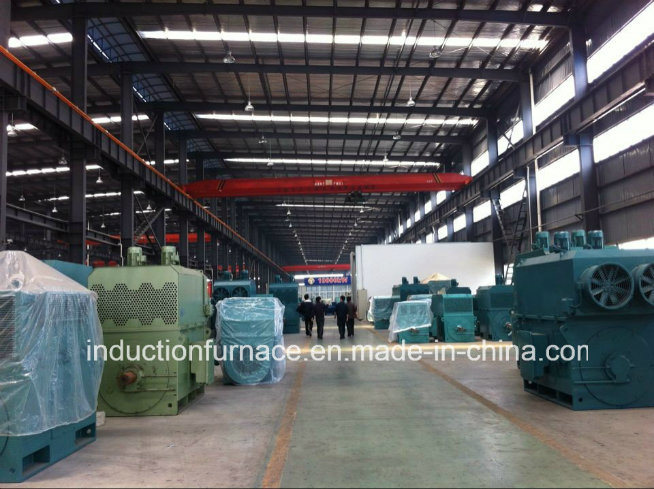 Cerificate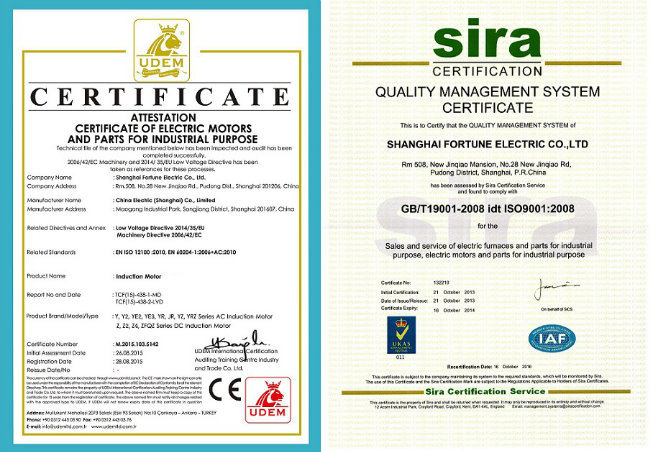 Electric Monopole Tower Steel Pole
Electrical Power Pole,Transmission Steel Tower Pole,Transmission Tower Pole
Solar Street Light Co., Ltd. , http://www.nslightingpole.com