Model NO.:
battery holder
18650/26650 cylindrical battery holder, made by flame retardant ABS+PC materials, with high temperature resistance and crack resistance. There are slots on the edge of holder, can be combined into any different sizes and shapes of battery pack; after welding nickel tabs, the pack can pass vibration test without any other connecting device.
 
It is very suitable for battery pack, and note that every battery pack needs 2 groups of holders (one up / one down)!
 
18650Â battery holder, 26650 battery holder
1P/ 2P/ 3P, 3 types of battery holder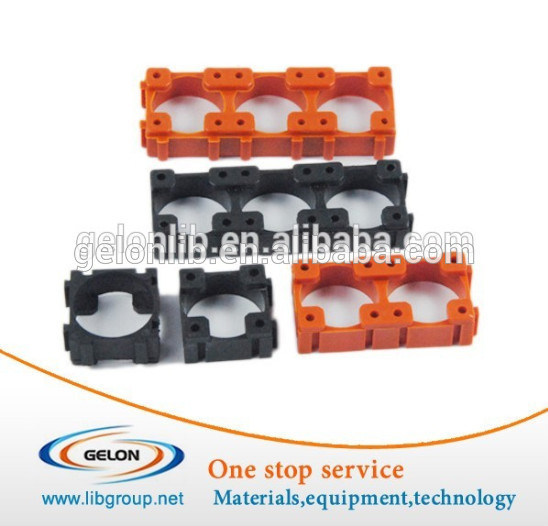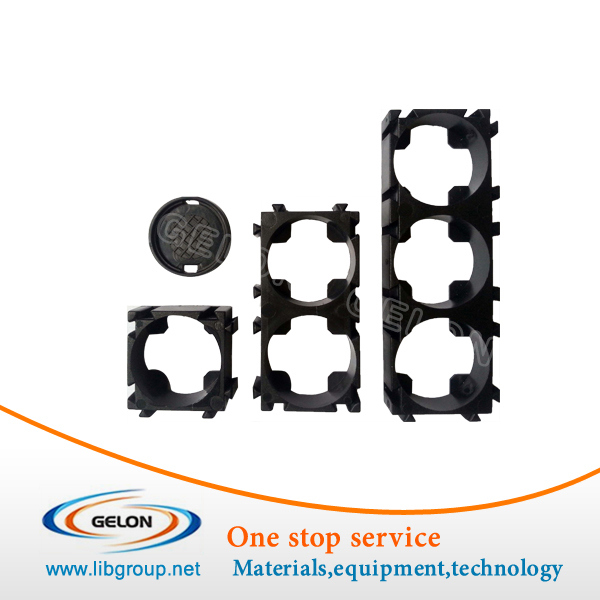 Company Development History
--In 2003, enter lead acid battery renewable source utilize field and build the Linyi factory
2003 Inbetter Gelon Co., Ltd started in Linyi, Shandong;
-- In 2006 LinYi DaKe Trade Co., Ltd. Was set up in LinYi;
2006 Inbetter Gelon Co., Ltd set up the new energy group and enter the new energy materials field
--In 2007 LinYi Gelon New Battery Materials Co., Ltd was set up in LinYi;
--In 2009 LinYi E-Battery Co., Ltd. Was set up in LinYi;
--In 2011, LinYi Gelon LIB Co., Ltd. Was set up in LinYi; The same year, Gelon LIB Co...Limited was set up in HongKong;
--In 2013, we set up Dongguan Inbetter Gelon Co., Ltd;
May of 2013, LinYi E-Battery Co., Ltd. Established three production lines for 18650 cylinder Lithium ion battery;
--In 2013, LinYi Gelon LIB Co. Was promoted to ShanDong Gelon LIB Co. <
PROJECT EXPERIENCES:
Bolivia TURN KEY PROJECT SUCCESSFULLY COMPLETE
Now we have successfully completed the lithium battery production line project (including mobile phone battery and E-bike battery production line project, and lab. Line ) with Bolivia government. All of the materials, equipments and technology that used in the project is provided by our company.
The produced battery performance is very good, highly praised by Bolivia president.
And president personally attend the celebration dinner and take photos with our manager as a commemorate.
Next project we will cooperate with Indonesia government.
Want to research lithium ion battery? We can design battery research lab and pilot plant, provide technology, material, equipment for you.
You are welcome to contact us:
Jennifer (+86 152 06835918)
Function: Can get the specific real-time location of people or objects. Prevent from losing. You can call the police or your families via phone function in case of emergency.
Features: Real-time positioning, Real-time calls, Alarm function, off alarm, Super-long standby for 7 days.
Applications: for elderly, children, pets, special groups, valuables, bicycles, motorcycles.
Usage: wear hand, hanging around his neck, hanging bags, hanging on the waist.
GPS Smart Wear,Smart Watch,Colorful GPS Smart Wear,Waterproof GPS Smart Wear
Shenzhen DELIN Communication Technology Co., Ltd. , http://www.delinct.com